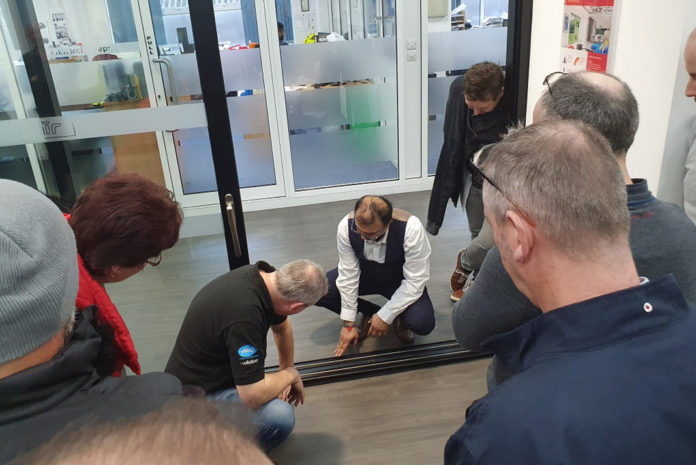 Everglade Windows says that its TechTalk sessions are proving a hit with installation companies. The events, which are being held every quarter, have been organised to help customers get the most out of the Everglade Windows product range and benefit from their expert support.
Bhavik Dabasia, technical director at Everglade Windows, said: "The idea for TechTalk first came about when we were planning our content for the 2019 Everglade conference. We held the first TechTalk workshop there, to go through FAQs, extra technical information and common troubleshooting issues. It also gave us a good opportunity to remind installation companies about the wealth of information, guides and datasheets that are available to them.
"It was one of the best attended workshops of the day and after really positive feedback, we decided to make it a more regular event. We had 20 people join us for the last event in January, which focussed on lift and slide doors.
"I think the best thing is that it isn't just for the people fitting on site, TechTalk is great for surveyors and sales teams too. It gives them the opportunity to become the absolute experts on our product range, so they can easily answer homeowner queries, sell the real product benefits and fit them more efficiently.
"Feedback has already been good, with one attendee, a warranty co-ordinator, saying 'The talk really helped me understand more about your sliders … Visiting the factory was a help too, seeing all the routes our windows and doors go down.'
Bhavik added: "It's not just for complete beginners, we invite all our customers, members of their team (new and old) to join us, even if it's just for a refresher – you never know what you might learn!"