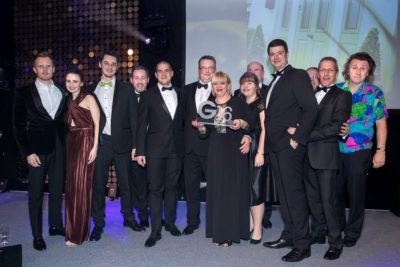 Solidor won Fabricator of the Year at this year's G16 Awards.
Solidor CEO Gareth Mobley said: "Winning Fabricator of the Year is amazing. It's fantastic to be recognised by the G-Awards, and we're really proud of what we've all achieved this year."
Solidor has invested in almost every area of its business, from factory processes, to people and marketing. The result is 'record-breaking' sales and 99.7% of orders delivered on time and in full.
"We've given Solidor customers a solid competitive edge and they're growing rapidly," Gareth contined. "Our aim is to create the best service we can for them now and in the future. Our policy of continuous improvement means we're only going to get better. We'll make sure our customers have everything they need from us to make the most of the opportunities, so we can keep growing with them."