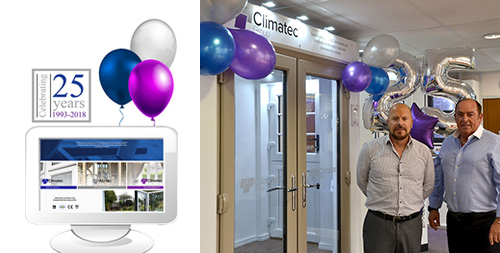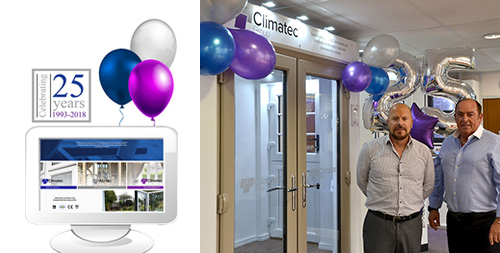 The Climatec Group are celebrating their 25th birthday, with a brand-new look and brand-new websites.
in 1993, in a small factory unit of 3,000ft² in Southend-on-Sea, Essex, Climatec Windows fabricated their first Rehau S706 PVC-U window. Fast forward 25 years, add an aluminium facility and introduce a home improvements company and what you have is The Climatec Group. Climatec Windows, Alu-tec UK and Climatec Home Improvements now operate from eleven units totalling 50,000ft² and produce an average of 1400 aluminium and PVC-U frames a week.
To coincide with the introduction of new logos for each of the companies, the Climatec Group have launched new websites for each individual company. The Alu-tec and Climatec Windows websites have been designed predominately with trade customers in mind. They are filled with information to help them decide which product, profile and hardware suits their business needs, and offers easy access to brochures and order forms.
Phil Bates, Climatec's director commented: "By implementing these changes, we want to show our customers that we are a committed, ever-growing company that will be here for many years to come. We will continue to listen to our customers and provide the products they need to boost their own company sales. We pride ourselves in providing a personalised service and will continue to stand by our philosophy to be 'more than just a window'."