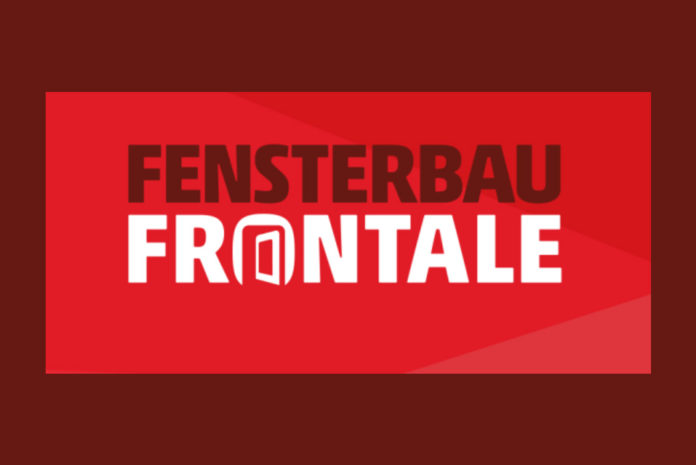 Following news that this year's Fensterbau Frontale show is to be postponed due to the ongoing Coronavirus epidemic, FIT Show director, Nickie West, has extended her sympathies to the organisers of the European exhibition's team and exhibitors.
Fensterbau was due to be held on 18-21 March, but was cancelled last week by organisers due to the increased spread of the Coronavirus and corresponding feedback from customers and industry representatives. The previous Fensterbau event, held in 2018, attracted 800 companies from 42 countries around the world, with 111,000 visitors travelling to the vast Nuremberg Exhibition Centre in Germany. A new date for the 2020 show has yet to be announced.
Nickie West commented: "As an event organiser, I am hugely sympathetic to both Fensterbau and its exhibitors following the announcement that the March 2020 event is being postponed due to the growing threat of Coronavirus.
"On behalf of the whole FIT Show team, we would like to extend our sympathies and support to the Fensterbau team and its exhibitors, which includes the European arms of a number of FIT Show's own exhibitors.
"Fensterbau, like many exhibitions, and indeed businesses on a global scale, are having to react and deal with circumstances that none of us could have foreseen or adequately prepared for.
"I do not underestimate how difficult this must have, and will continue to be, for the entire team. From the people working hard behind the scenes to prepare for another successful show, through to its exhibitors and visitors who will have been making the same preparations.
"FIT Show, including myself and a number of the UK team, were due to host a reception as part of the GGF Members Pavillion at Fensterbau next month, and look forward to supporting the show in the same way when it returns later in the year. I have every confidence that the whole industry will pull together to deliver a first class Fensterbau 2020, and I look forward to supporting the show when it returns."
Petra Wolf, Member of the Management Board of NürnbergMesse: "We hope that the industry will understand the decision to postpone. The aim of every exhibition has to be to create a special experience for exhibitors and visitors likewise and to enable networking and expansion of existing business relations. Unfortunately, this goal cannot be achieved under the current circumstances. All the more reason for us to put high pressure on the task to find the best possible alternative date for such an important event for our customers."