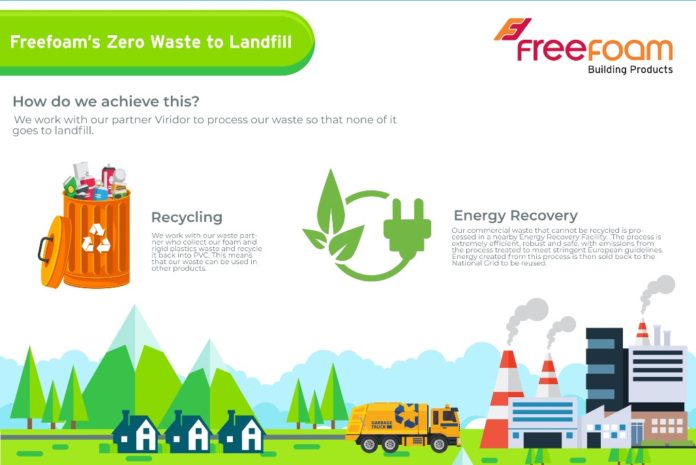 Freefoam Building Products has announced a significant milestone on its sustainability journey: working with its waste and energy partner, Biffa, Freefoam now sends no site waste to landfill. Production and site waste is processed in three ways: energy recovery (46.82%), recycled PVC (44.43%) and recycled general waste (8.77%).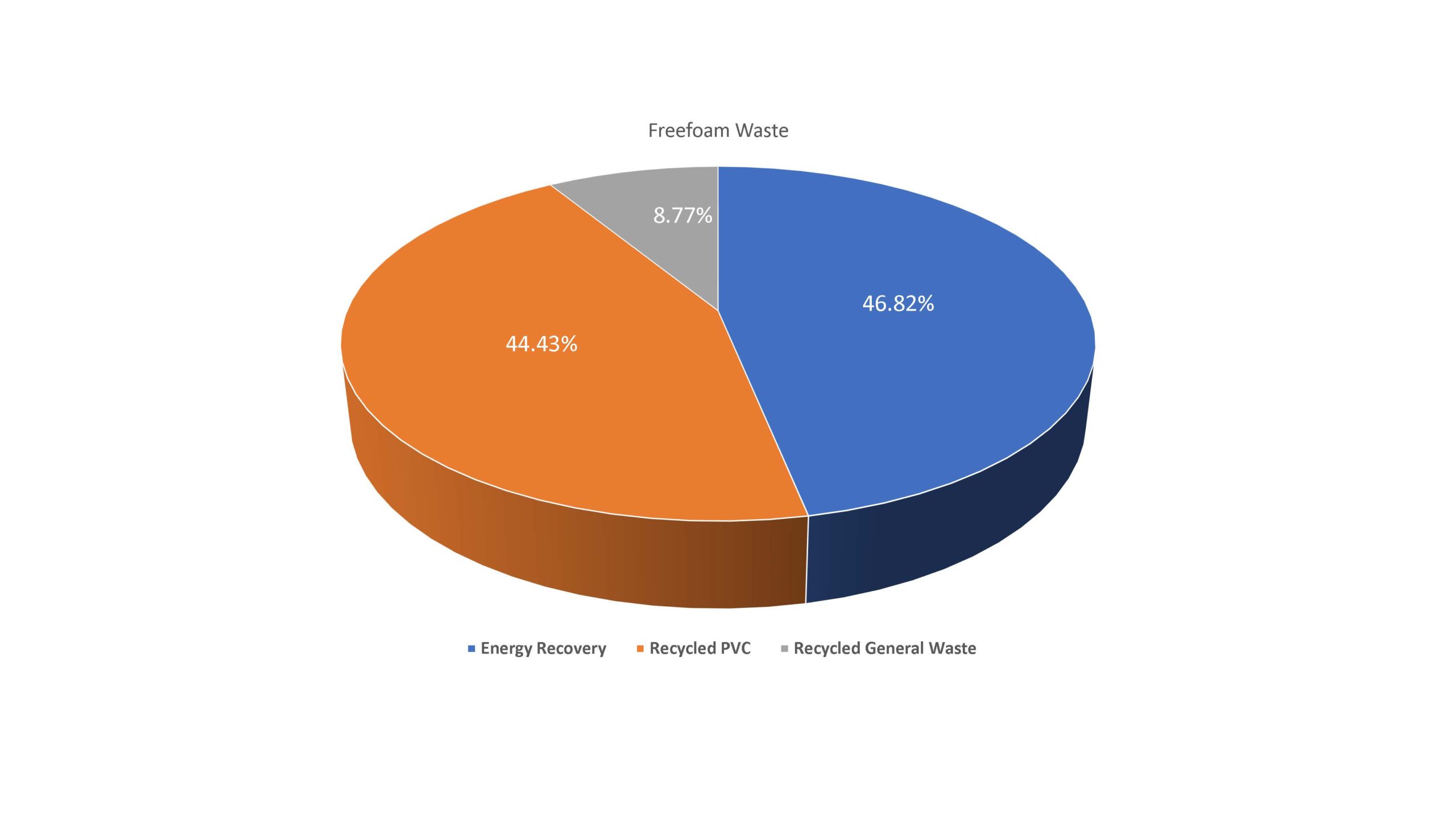 In the year to date, 44.43% of Freefoam's general waste was foam and rigid plastic, which was collected by its waste partner, which processed it into shredded PVC recyclate. This material is a valuable commodity and can be used to manufacture many other products. Packaging and cardboard (8.77%) was also sent to be recycled.
Commercial waste that cannot be recycled was collected and transported to a nearby energy recovery facility, where it was processed and turned in to energy that is subsequently sold back to the National Grid. Energy recovery is a technology that sees non-recyclable waste burned at high temperatures under carefully controlled conditions. The process is reportedly efficient, robust and safe, with emissions from the process treated to meet stringent European guidelines.
What happens to the energy once generated? Taking one month as an example, the energy provided by Freefoam's waste could have powered a 400-watt fridge freezer for 354 weeks (6.8 years), or a 1500-watt dishwasher for 118 weeks (2.2 years).
Herbert Livingstone, Freefoam's quality, safety, health and environmental manager, said: "We are very proud to be operating our plant in such a sustainable way. We have worked hard to separate and manage waste on site so that we don't need to send any to landfill. This work is just a small part of a much wider programme to ultimately deliver a circular business model and help towards the UK's target to become a net-zero economy."