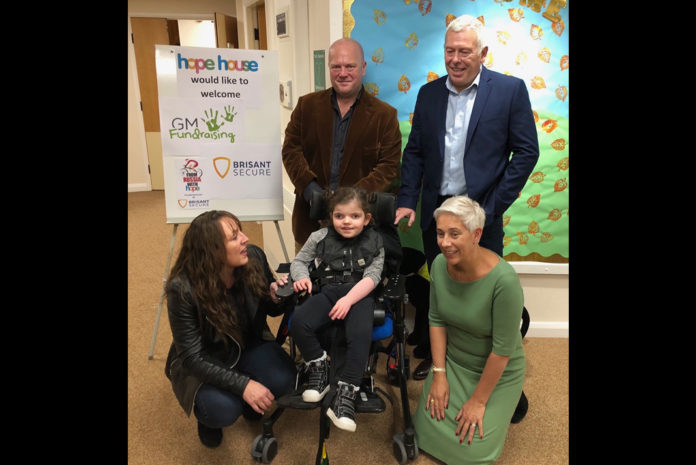 Next month, a group of 18 men from the glazing industry will attempt to cycle through 12 countries in 10 days. 'From Russia with Hope' is the latest challenge set by GM Fundraising to raise money for Hope House Hospice, a charity for children with life limiting illnesses, and hardware specialist, Brisant Secure, is proud to be the event sponsor.
Gary Morton from GM fundraising said: "It's 2,730 miles and a 34,000ft climb. We need to cycle 280 miles a day, through St Petersburg, Russia, Finland, into the Arctic Circle, Sweden, Denmark, Germany, Holland, Belgium, France, England and Wales, ending up in Oswestry."
Last June, Brisant attended the GM Fundraising gala dinner and had the pleasure of meeting Gary Morton from GM Fundraising and the team from Hope House Hospice. There wasn't a dry eye in the house when Arthur's film was shown.
Arthur's dad told the room about his son's body being taken to the Snowflake Suite, a temperature-controlled bedroom with its own private lounge and garden, where Arthur's parents could spend some time with their son.
Steve and Nick, the owners of Brisant Secure, were so moved by Arthur and his parent's story, that they wanted to get more involved. A trip up to Hope House Hospice was arranged so they could see the work of the hospice, helping children with life limiting conditions. The one to one attention the hospice staff are able to give the children meant that they saw the kids making the most of every moment. According to Steve and Nick, it was they joy that surrounded the hospice that they remember most.
They decided that Brisant Secure should be the event sponsor for the bike ride. The riders are having to put immense training in, as well as doing their day jobs, to make sure they cover 12 countries in 10 days. You can sponsor one, some or all of them by searching for GM Fundraising on Just Giving.
For further information please visit stands G25 and G27 at the FIT Show and don't forget to bring your smartphone.