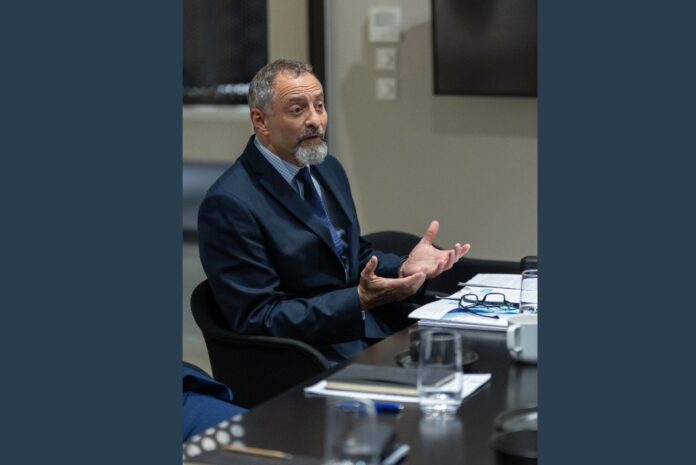 Chris Beedel, the Glass and Glazing Federation (GGF)'s head of advocacy and stakeholder relations, addressed a launch event for National Apprentice Week this week. The event was organised by the National Home Improvement Council (NHIC) and was attended by Lee Rowley MP, representing the Department for Business, Energy and Industrial Strategy.
The NHIC is the umbrella organisation for the UK repair, maintenance and home improvement sector, of which the GGF is a member organisation. As an NHIC member, the GGF represents the interests of the replacement window, door and related products industry.
At the event, Chris highlighted the newly launched GGF apprenticeship scheme, from which the first cohort of apprentices is due to start in April. The GGF apprenticeship has been designed to overcome barriers to attracting apprentices to national schemes, such as the requirement to achieve an A-to-C grade at GCSE in maths and English. The GGF's scheme allows for an initial 20 apprentices to be placed within GGF member businesses. The GGF will cover 50% of the cost of an external training provider; the other 50% is to be covered by the GGF member business.
"It is crucial that we are able to ensure that the voice of the glazing industry is communicated to government ministers and other influential partner organisations," said Chris, after the event. "This is especially important with the government's commitment towards net zero, and the increased role that our industry can play in that.
"We also need to encourage apprenticeships in our industry as a key means of resolving the skills shortage that is hampering so many businesses, especially as demand for glass and glazing products continues so strongly." The launch event was hosted by the manufacturer, Ideal Standard.
Lee added: "It's encouraging to hear the positive stories from these apprentices, but I am acutely aware of the need to increase capacity in the home improvement sector and am looking forward to working with the NHIC and its members to find ways of doing just that."
National Apprentice Week this year runs from 7 to 13 February. The week sets out to promote and celebrate the value, benefit and opportunity that apprenticeships bring.