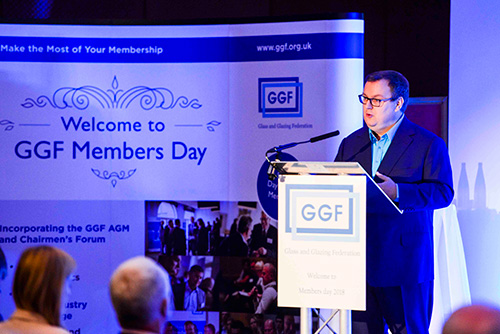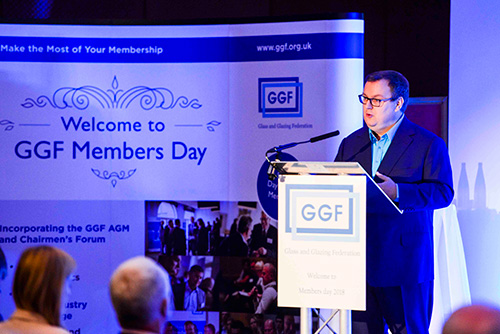 According to the GGF, almost 100 people attended an 'enjoyable and informative day' at the its recent members' day at The National Motorcycle Museum in Solihull.
The programme opened with a business review by Kevin Buckley, GGF Group chief executive, who highlighted the GGF's work on the political, technical and training side as well as revealing that the GGF recruited a record 54 companies into the membership this year.
The GGF staff presented on the industry's most topical issues with Russell Day, director of Home improvements, discussing the impact the Grenfell Tower fire has had on the industry and how it will shape future regulation of fire safety.
Anda Gregory, managing director at GGF Commercial, presented on the progress and planning of the GGF's commercial subsidiaries. During Anda's speech, DG Solutions was congratulated for installing the 13 millionth installation registered through FENSA.
The afternoon was a less serious affair, according to GGF, as three members received well deserved awards. Firstly, founder member, Holdens Supaseal, received an award to mark its 50 years of service to the industry. GLASS Charter (the GGF's health and safety merit scheme), certificates were awarded to Slimline Glazing, which achieved a Bronze Level, and to The Window Company Contracts, the first company to achieve Gold Level in the GLASS Charter.
To round the day off, the GGF held a quiz to test members knowledge of the GGF staff. The winner of the bottle of champagne and congratulations went to Irene Smith of Rehau.
John Agnew, GGF president, commented "It was a superb day, with a great balance of topical presentations from our expert speakers. I was delighted to meet and receive positive feedback from so many members. The day also provided the perfect platform for the GGF to set the record straight in relations to recent media speculation and to clearly show that the GGF Board and staff are united in acting in the interests of members."