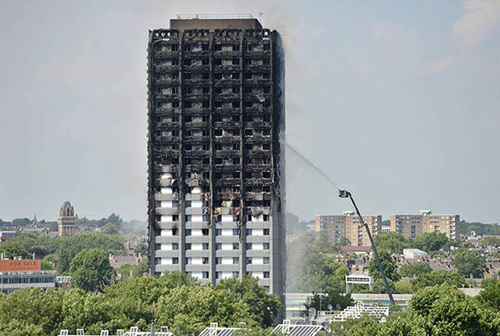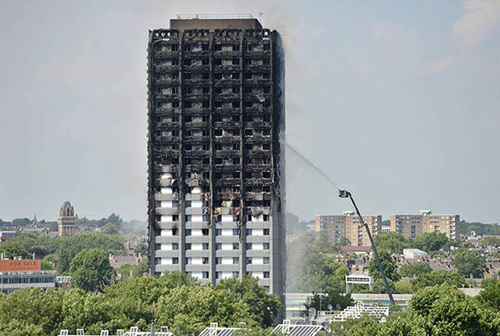 The Glass and Glazing Federation (GGF) has expressed its deepest sympathies to all who have been affected by the fire at Grenfell Tower in West London, describing the event as 'terrible and tragic'.
The federation says it will do 'whatever it can' to support the investigation into the immediate causes of the fire and the reasons why it spread so rapidly.
With regard to the enquiry announced by Prime Minister, Teresa May, the GGF says that all aspects of fire safety and fire containment must be considered and that all multi-occupancy buildings are as fire resistant as possible, thus protecting lives and property.
The GGF has a specific Fire Resistant Glazing Group (FRGG) that consists of manufacturers, distributors and installers of fire resistant glazing products.
The FRGG's focus is to work with the wider fire safety community in the UK to achieve the optimum fire protection in buildings. The group seeks to meet its objectives by bringing together and making available the latest expert advice of those who work with fire resistant glazed systems on a day-to-day basis.
The GGF has now also set up a specialist advisory group drawn from what it claims are the world's leading fire safety experts in glass and glazing who are willing to offer free technical advice and information if required.
The GGF says it is 'passionate' about creating the highest levels of fire safety and ensuring that any enquiry and future legislation is focused on protecting lives. The federation is currently writing to all the government authorities, politicians and local government bodies that are or will be concerned with fire safety and any emerging enquiry as a result of this tragedy.
For further information on the GGF's Fire Resistant Glazing Group visit: www.ggf.org.uk/group/fire-resistant-glazing-group