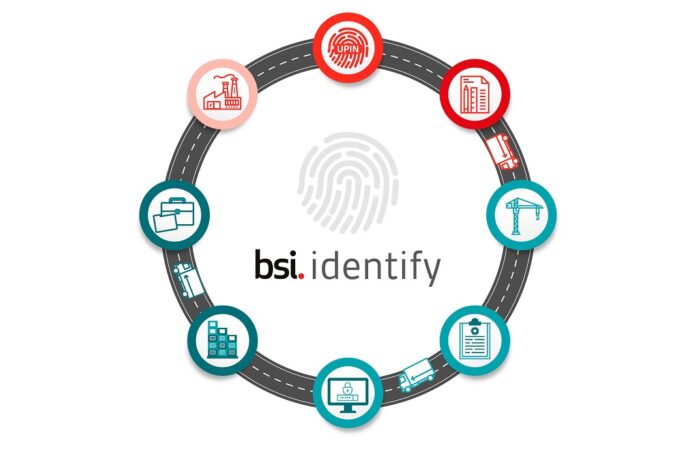 Members of the Glass and Glazing Federation (GGF) can now access a digital product identification service thanks to the GGF's new partnership with the British Standards Institution (BSI). The service, called 'BSI Identify', aims to give fabricators a simple and effective method of proving that their products are manufactured to relevant safety standards. It can also help to demonstrate building regulation compliance by providing access to relevant product information.
After signing up to BSI Identify, GGF members can create a public landing page for each of their products. The business representative is then issued with a BSI Upin, which is marketed as a traceable digital and physical link that can be applied to individual products at the manufacturing stage. Supply chain operators can scan the Upin in a similar way to scanning a QR code. Users are then directed to an online resource that details up-to date information on the product. End users can also scan the Upin, which acts as a smart link to a page where they can find product information.
Anda Gregory, GGF's group chief development officer, said: "For manufacturers that have invested huge amounts of time and money perfecting their product, it can be a challenge to ensure that people can access the correct information on that product once it has left the factory. BSI Identify is the latest in a series of exciting new initiatives that we have introduced for the benefit of our members. The ability to equip individual products with a 'digital fingerprint' is an incredibly powerful tool for manufacturers, one that helps to solve the problem of traceability within the supply chain."
She added: "By allowing users to quickly access accurate and, most importantly, auditable data, businesses can present a single, definitive source of information on their products on a user-friendly and open platform. That's important not only to maintain the highest levels of safety and compliance but to help protect the reputation of the manufacturer.
"BSI Identify helps to greatly improve visibility across the supply chain, it mitigates the risk of product substitution, demonstrates a strong commitment to product quality and safety and enhances a company's reputation as a responsible manufacturer. Ultimately, it offers peace of mind for manufacturers, reassurance to customers further down the supply chain and helps to raise standards across the industry."
GGF members can get a 25% discount when signing up to the BSI Identify. Prices start from £375 a year. To sign up to the scheme, click here.