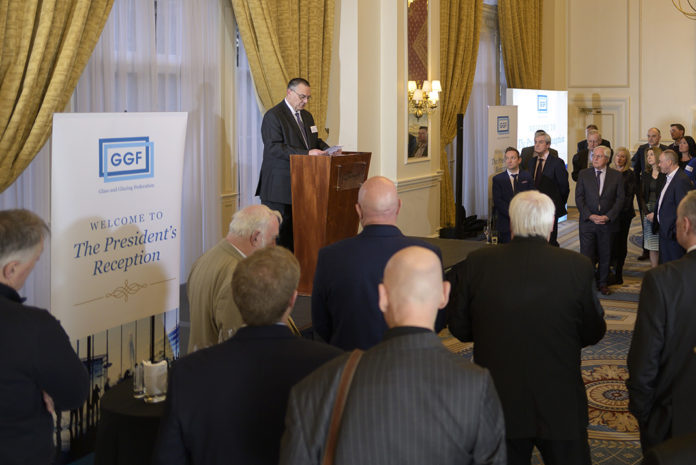 Mark Austin has been welcomed as the new GGF president at the President's Reception at The Landmark Hotel, London on 4 February.
Mark started his address with an overview of the political background that the industry and country finds itself in. He said: "2020 is not only a leap year, but the start of a new decade, and it's a decade that starts with considerable change and challenges for our country and industry. With the UK having left the European Union, for better or worse, on 31 January, there's still an air of uncertainty in the business world, so trade organisations like the GGF will become increasingly important to not only help companies cope with change, but also to help shape the future of our industry. I don't have 2020 vision, but I doubt back in 2010 we'd have all been expecting that 10 years later we'd no longer be in the European Union and seeking to do trade deals with the rest of the world as a matter of urgency."
In 2007, Mark agreed to join family owned double-glazing manufacturer and installer, Hazlemere Window Company, as marketing director and during his presentation he thanked his colleagues for their support.
Mark also conveyed his praise to GGF staff and commercial companies for their contribution and successes over the last few years and also commended the GGF's commercial subsidiaries for their achievements to date and also acknowledging their vital services to the industry.
Mark concluded by paying tribute to Steve Rice, GGF managing director who is set to retire at the end of February, as well as John Agnew who will take over the role on 1 March.