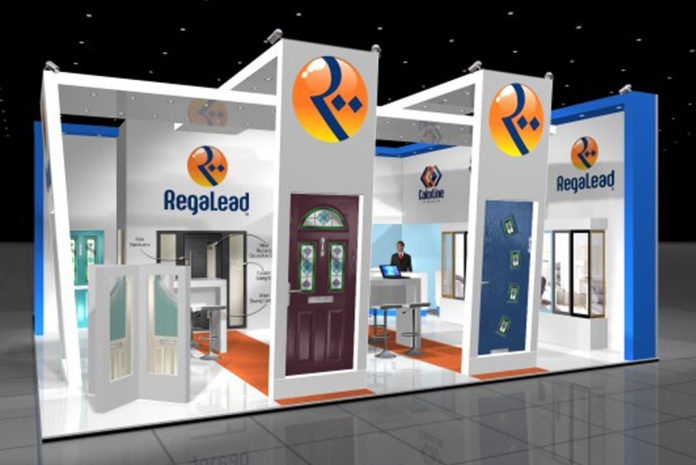 Regalead has announced that it will be unveiling 'exciting new innovations' at this year's FIT Show.
In recognition of the two distinct markets RegaLead serves and the extent of its offering across both, the company will have two stands at this year's exhibition – N20 at FIT, and A24 in Visit Glass.
Guy Hubble, joint managing director, commented: "'Transforming Doors' is the theme of stand N20. RegaLead's coatings division will unveil new woodgrain stains and DoorColor coatings; visitors will see developments in contemporary glazing systems, with updates to both the Urban and Inox ranges; and new for FIT 2019, we will also unveil our first major door glass update since 2016 with the addition of eight new contemporary and traditional designs. And to support these launches, is a brand new 100-page consumer facing marketing brochure.
"Over in Visit Glass on stand A24, RegaLead is sharing a space with lamination partner, Evguard, who'll be launching a range of high performance, EVA lamination materials with several new and interesting interlaying techniques. RegaLead will be focusing predominantly on its ColorSpray coating solutions and unveiling a range of new metallic finishes, application and drying equipment, plus developments in its water-based technology, ColorSpray Aqua.
"And no trade exhibition that RegaLead attends would be complete without one of our famous parties and this year will be no different. We're teaming up with neighbouring stands, Schuberts and Entrance Composite Door Solutions in order to bring you a 'gin-spired' evening. We're each bringing gins from our home territories so there will be tipple to try from Ireland, Manchester and Yorkshire."