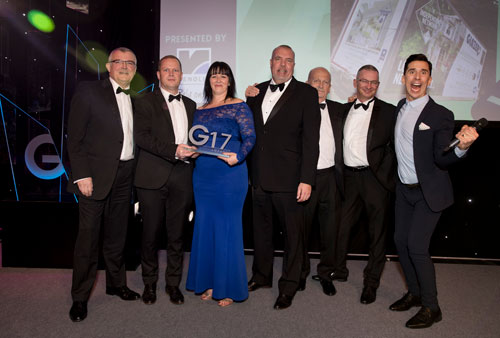 The Glazerite UK Group claimed one of the most prestigious prizes at the recent industry G-Awards in London, by winning G17 Fabricator of the Year.
The company says that it has 'come a long way' from its humble beginnings in 2000, with just one site manufacturing 50 frames per week.
"We are thrilled to have won such a highly-coveted award, especially when we were up against some of the finest companies in the industry," said director, Jason Thompson. "It is a great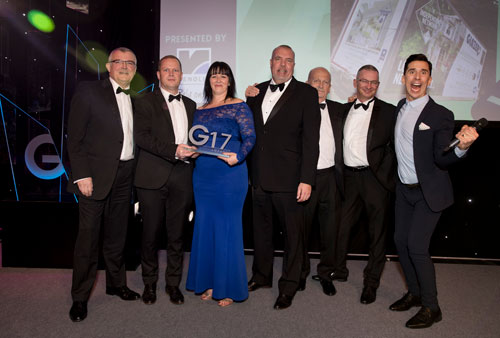 reflection of the hard work and effort consistently put in by everyone across our business."
Glazerite's operations director, Ian Lloyd, said: "This year has been a particularly challenging one whilst we have been integrating the new East site into the business. We have continued to invest in its development and expect service levels here to soon be in line with those achieved throughout the rest of the company. Everything is now in place to make 2018 an even better year, with a continued focus on providing our growing base of installer partners with the most comprehensive product portfolio and support packages in the industry. Glazerite will certainly be doing its upmost to retain the trophy at the next G-Awards."
Jason added: "The genuine congratulations we received from customers, suppliers and competitors alike were hugely appreciated and celebrating with our installer partner, Thistle Windows, who won Conservatory Installer of the Year, was a particular highlight.
"Winning this award has been a very proud moment for all at Glazerite, but we could not have done it without our valued customers. Their continued loyalty and support, especially throughout the difficult times, is greatly appreciated."