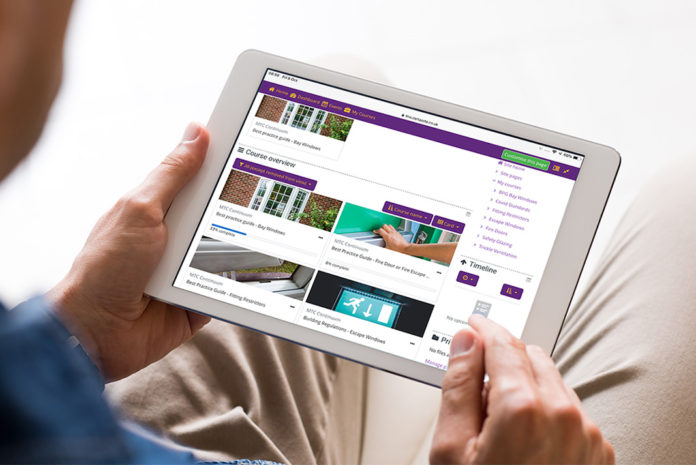 Certass has launched a new Glazing Competency Portal, allowing Certass MTC Continuum card holders to give their installers and site operatives free access to bite-size training sessions, top up their technical knowledge and prove their competency with certificates and award badges.
Jason Clemmit, managing director at Certass, said: "Certass has always been committed to providing the latest technical support for members with our best practice guides, info and help from our technical advisors. These new bite-size training packages extend this support, giving site operatives an easy way to demonstrate their competency, without taking time away from site."
The Glazing Competency Portal is initially being launched with eight free courses, ranging from COVID Secure working practices to Building Regulations. According to Certass all the courses are supported by 'easy-to-digest' technical guides. More courses will be made available on an ongoing basis.
Jason continued: "The skills gap is a big issue for our sector, and this new portal is providing the right technical knowledge for installers, through quick and easy learning, that can be done online whenever is convenient for them.
"This is the first phase of a training package we are building to support our membership and raise standards across the industry. All courses will be digital, so that information can be kept up-to-date with all the regulation changes which are coming in 2021. It puts Certass members ahead of the game."
Certass says it has developed the Glazing Competency Portal in conjunction with SSID Awarding, the OFQUAL-Approved awarding organisation, to ensure that all courses meet the qualification criteria. The courses are designed to give installers an easy route to demonstrate their technical knowledge if they want to go on to gain a regulated qualification.
Jason added: "We know that SSID Awarding will shortly be launching a range of innovative, regulated qualifications, specifically for our sector, that will genuinely raise competency standards across the industry. Certass and Certass Trade Association have been working to ensure courses in the Glazing Competency Portal mesh to the SSID Awarding qualification structure."
The Glazing Competency Portal is available for free to MTC Continuum Members.