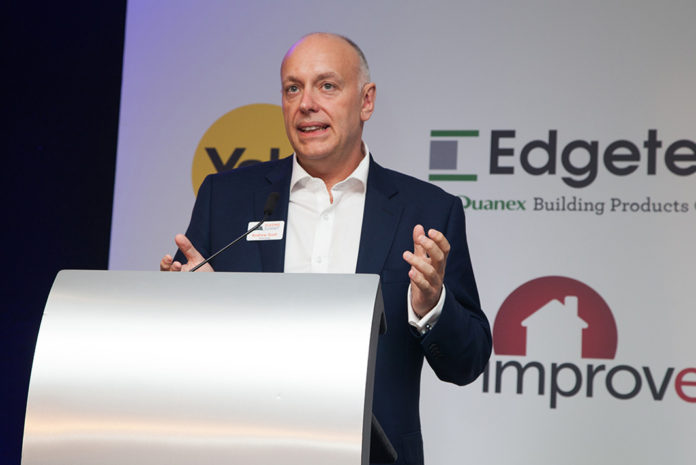 The agenda for this year's Glazing Summit – which is scheduled to take place on Thursday, September 12 at Edgbaston Stadium and Conference Centre in Birmingham – has been announced.
The one-day conference will start with the Insight Data 'Window Industry Report' before industry leaders take to the stage to talk about sustainability, recycling and how the industry is tackling the anti-plastic movement.
With the aftermath of Grenfell still in the minds of the industry, and legislation and new regulations driving change, experts will then discuss what it means for fabricators, installers and the glass industry.
Next, and with Brexit looming and the government warning companies to brace themselves, a keynote speaker will consider the implications for the fenestration industry to help navigate the Brexit crisis.
A panel of industry leaders will then debate some of the biggest questions of the moment, including how to tackle the skills shortage, how to reverse the 'race to the bottom' on price and how to tackle rogue traders.
Business speaker, Adrian Webster, will then share his secrets on building a world-class business.
After lunch, marketing specialist, Purplex, will discuss marketing techniques to drive growth and profitability. A panel of industry experts will then discuss how companies can sell their business for maximum value or use acquisitions as a way of achieving significant growth and economies of scale.
The day will conclude with a debate on the future of the glass and glazing market and what the industry will look like in three years' time as smart technology takes hold.
Organisers have also announced that a leading M&A advisory firm and business brokerage has joined the line-up of sponsors at the Glazing Summit. Harvey Richmond works with business owners who wish to exit their business as well as corporations and individuals wishing to grow through acquisition.
Director and chartered accountant, Ashley Cartman, will take to the stage and share his expertise during the Glazing Summit. He commented: "The window industry is going through a period of rapid change at the minute, with several big failures and restructures, while others are expanding rapidly. There has never been a more relevant time to think about the future of your business.
"Business owners wish to exit for many reasons. For some they want to maximise the value of a successful and growing business. For others, it is a case of wishing to retire. Conversely, acquisition is a way of accelerating growth, securing your supply chain, entering a new market or gaining economies of scale."