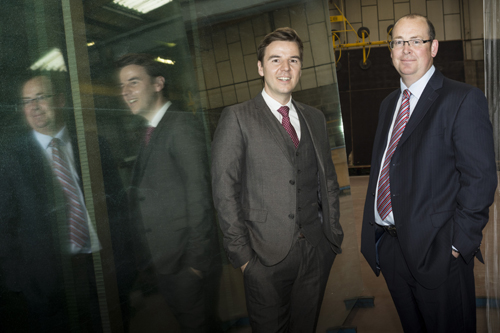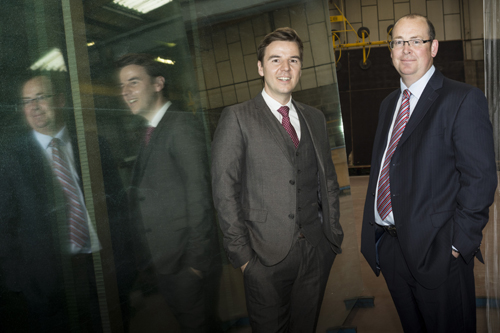 A Liverpool headquartered glass business is on the acquisition trail as it moves to expand its branch network and grow revenues by £2m in 2015, with support from Lloyds Bank Commercial Banking.
GG Glass & Glazing, which specialises in supplying the retail sector, with clients including Next, River Island, HSBC, and Tesco, was founded by managing director, Dennis Worrall, in 2008. The company has since grown to employ 107 people at five sites across the UK, with a turnover of £11m.
Now the business, which is in line to achieve revenues of £13m in 2015, is looking to expand into new regions in order to enhance its national coverage. GG Glass & Glazing currently has sites in Liverpool, Manchester, Leeds, Glasgow and London.
Finance director, Richard Worrall, said: "We are looking to expand our network into areas where we don't currently have a presence, and we are seeking potential acquisition targets that we can integrate into the business.
"Most of our turnover is generated through commercial structural glazing and it is here that we have been benefiting from growth across the market and from the expansion of key customers like Next.
"A key and growing part of our business is our 24/7 emergency glass replacement service, which we operate nationwide.
"We currently rely on subcontractors in those parts of the country where we don't have bases and establishing new depots there would allow us to bring that function in house in order to keep up to date with our customers growing needs, as well as boost margins."
The firm's plans are being supported by Lloyds Bank Commercial Banking, which is providing £200,000 in debt funding and working capital, as well as day-to-day banking services.
Alistair Pike, relationship director, SME Banking, Lloyds Bank Commercial Banking, said: "GG Glass & Glazing is a growing business that has seen some remarkable growth since it was founded just seven years ago.
"It has an impressive client list and has worked on many prestigious landmark projects across the country. It is great to be able to support the firm's growth plans, and we are striving to help more firms achieve their full potential through our SME Charter, which includes a pledge to lend an additional £1 billion net to small businesses every year until 2017."