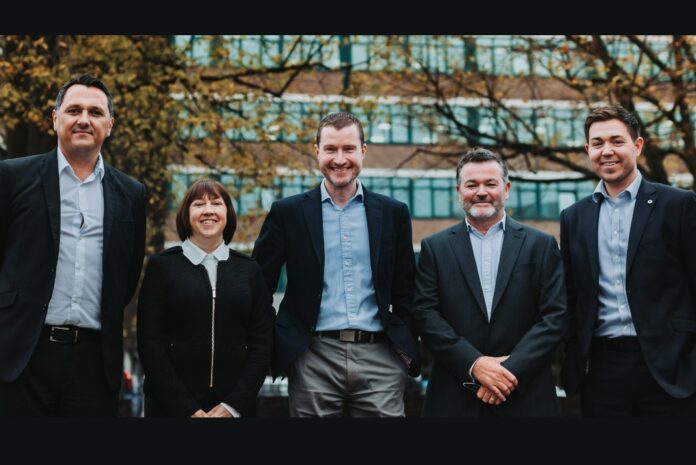 Austin Barcley, CEO and founder of Improveasy, has completed a management buyout for a controlling stake in the home improvement finance and funding business. Austin and his team – Chris Antrobus, who is responsible for the Energy Company Obligation (ECO) funding division, and Jeff Poole, who is responsible for consumer finance – aim for continued growth for the Altrincham-based business. The team has also appointed Michael Berger as a new board member.
Michael said: "It's a pleasure to support Austin and the team on the Improveasy Group journey as they look to tackle the UK's rising energy costs. Their solutions across both ECO grant funding and consumer loans will make a key difference in the improvement of average UK domestic EPC ratings, with the government currently aiming for as many homes as possible to be rated band C or above by 2035. The entire team is committed to making a difference whilst also being one of the standout high growth companies in the ESG space."
Fieldfisher provided regulatory and legal due diligence, and corporate advice. Tom Ward, one of Fieldfisher's corporate partners added: "Improveasy has built a robust business with strong revenues and has good potential to scale significantly in light of the renewed ECO4 scheme and the UK government's commitment to fund a £1bn per annum budget. We wish the team all the best with the future growth of the group following this buyout."
Improveasy aims to be a one stop shop when it comes to improving the energy efficiency of homes and reducing carbon emissions. The business connects homeowners with various forms of government funding and/or flexible payment options, helping to improve homes in a cost-efficient way. Improveasy is one of the UK's leading managing agents, providing nationwide funding via ECO: a scheme designed to help homeowners install energy-efficient heating and insulation measures at little or no cost.
The ECO has a current funding budget of £1bn a year through to 2026, supporting low-income and vulnerable households. New investment means that Improveasy is able to provide 48-hour payment terms to installers, which they say is attracting lots of new business to the company.
Improveasy also provides a range of consumer finance options, across a panel of lenders, to hundreds of installation companies looking to offer their customers flexible ways to pay. Installers don't have to be FCA authorised either, which means that they can focus on installing. Improveasy takes care of the rest via its bespoke, online tech platform.
Later this year, Improveasy hopes to launch a new product aimed at helping homeowners across the country not only reduce their energy bills but also improve the Energy Performance Certificate (EPC) rating of their property. Homeowners input details about their property and instantly receive advice explaining how to improve the EPC rating. It will check for any available grant funding, give estimated costs for the work to be done, display a variety of monthly payment options and provide access to accredited installers nationwide. Austin believes this will be of particular interest to landlords and mortgage lenders as the new Minimum Energy Efficiency Standard (MEES) regulation comes into force.
Improveasy has been included in various high growth lists such as the Financial Times FT1000 in 2021 and 2022. It was previously included in The Sunday Times Fast Track 100 in 2019 and 2020.