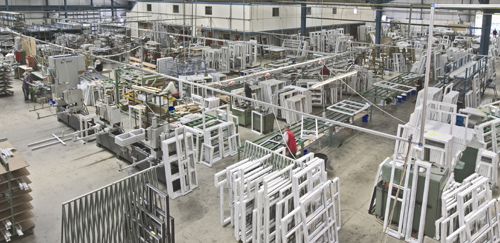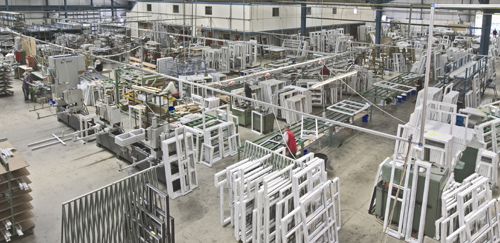 A new poll has found that going into 2016, installers remain quietly confident of continued growth, driven by demand from new build and retail sectors.
The fourth 'Emplas State of the Market Report', found that while reporting growth, 2015 had been a somewhat 'sobering' year after the initial jump seen in volumes with the start of the 2013 recovery.
According to the survey, 64% of those polled said that they believed the industry would enjoy continued growth in the coming 12 months – marginally up on last year. Half of this number, however, said that they expected growth would be at a lower rate than in 2015.
A further 36% said that they believed that the market would remain flat or even go into decline. This compares to a forecast of growth from 63% of those polled last year and 98% in 2013.
Ryan Johnson, managing director, Emplas, said: "The findings are more or less consistent with wider industry analysis, which suggested that growth tailed off a little last year.
"To an extent this was to be expected. There was always going to be some sort of realignment after the initial recovery. This year growth will be defined by two things: the impact of any potential increase in interest rates, which could dent consumer confidence; and the affordability of house prices.
"Property prices are high which drives confidence but also puts home-ownership out of reach of many, reducing the number of transactions. We believe this had an impact in 2015. Confidence in the housing sector is critical but so is affordability and movement in the market, as a driver of home improvements."
If these external factors could impact on growth this year, it didn't stop installers tipping retail as the sector for the single greatest growth in 2016 (55%). New build opportunities were predicted as a driver of growth by just under 45% of those who responded to the survey.
"You only have to look at latent demand for new homes. The National Housing Federation estimates that fewer than half of the one million new properties needed to meet demand between 2011 and 2014, were actually built, while the Chancellor announced funding for more than 400,000 new homes in the Autumn Statement – new build is going to remain a growth market for some time," added Johnson.
The poll also revealed that triple glazing – a product previously predicted to make a high impact in both retail and new build – had failed to gain meaningful traction in 2015, cited by installers across the board as making up less than 5% of sales.
Confidence in the performance of the composite door sector remained high, tipped by 74% of respondents for continuing growth in 2016 (75% in 2015). This compares to PVC-U panels, which were forecast for growth by 22%.
Foiled and coloured product ranges were predicted by 77% of respondents as a foundation of growth in 2016, slightly down on the 80% polled last year.
According to the survey, installers believe that the revival in the conservatory sector is also set to continue. Figures suggest that they saw the recovery as being led by conservatory/orangery hybrid products (55%) and orangeries (44%). Traditional conservatories were also tipped for growth in volume by 30% of respondents.
Ancillary products, bi-folding and inline sliding doors were predicted as areas of growth by just over half of those polled – almost exactly the same as 2015.
When asked if price was the most important factor in selecting a supplier, 88% of installers agreed, yet were split more or less down the middle when asked if homeowners were prepared to 'pay more for quality and service' (52% 'yes' and 48% 'no').
Asked if they discounted regularly as part of their sales strategy, 14% of respondents said that they did (34% last year), 5% (23% last year) said that they did so rarely and 81% said that they didn't discount.
"Findings on pricing are encouraging," continued Johnson, "we're seeing installers moving away from discounting to selling at higher margins and the added-value of their product and service offer.
"This is a positive step forward as it supports sustainable pricing within the window and door industry as a whole and a move away from 'commodity sales'.
"The response we see from installers suggests that consumers are recognising the contribution that windows and doors make to their properties in the form of energy efficiency, aesthetics and security and they are prepared to pay for it."
Johnson concluded: "For the industry as a whole, 2015 perhaps fell a little short of expectation and that's prompted some revision of growth forecasts.
"Assuming the housing market continues to perform, we expect to this to set the tone for 2016. Product and service innovation will be drivers of sustainable growth this year – and we believe through to 2019."