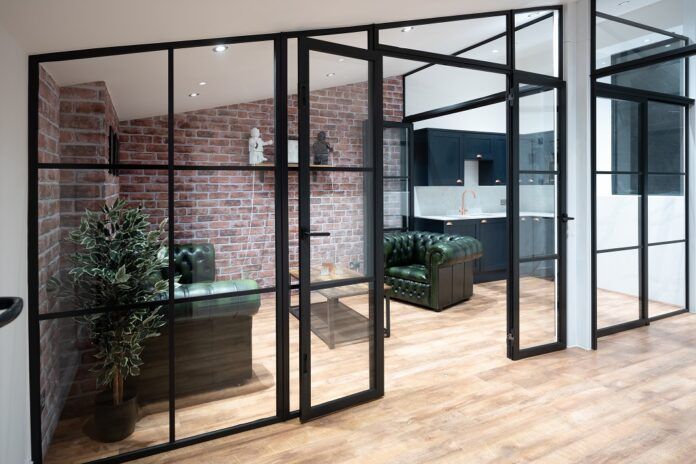 Leaders of Jack Aluminium Systems have launched a new internal glazing system, the ID30. The ID30 system has been developed in response to the growing trend for slimline, heritage-style screening in the interior design market, according to Jack Aluminium's representatives, and follows the launch of the SD70 heritage style aluminium door and screening system for external applications.
"As we say goodbye to open-plan living spaces, there is increasing demand for room dividers, screens and doors that separate interior spaces whilst maintaining high-levels of natural light," said Ash Pearson, sales manager at Jack Aluminium. "ID30 can be used to 'zone' different living areas, or to separate rooms creating a high-end aesthetic with slim aluminium frames and large glazed areas.
"The screens can be specified with aluminium glazing bars to create the iconic 'steel-look' for any project."
ID30 has been engineered for interior use and offers minimal sightlines with no extra bulk, the company's reps have said. Locking mechanisms are housed within the slim door stile, using specially designed mounting kits which feature 3D-printed componentry. All hinges are concealed.
As well as fixed screens, the system can be utilised for a range of door configurations, including single and double doors, sliding doors, bi-folding doors and pivot doors.
Ash added: "Architects and interior designers are displaying great interest in the ID30 across a range of applications – in large domestic renovations, separating kitchen, dining and living spaces and creating vestibules.
"It's also a great option for offices and commercial spaces to partition studios, working spaces and entrances."
For more information, visit Jack Aluminium Systems' website.