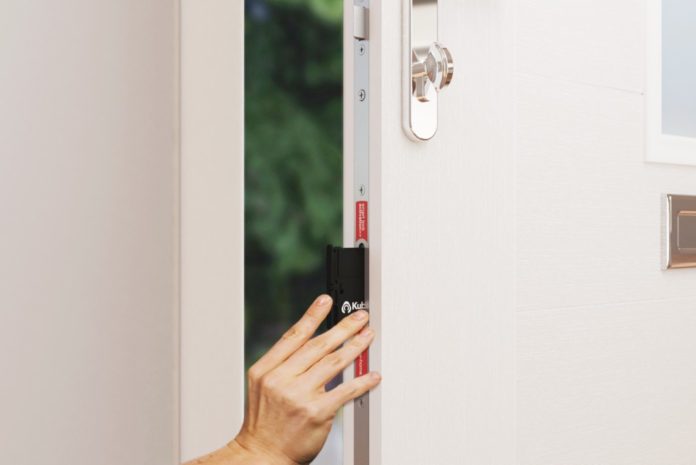 Kubu, the smart sensor business for doors and windows, has announced the launch of its new Pro Installer initiative. Kubu Pro Installers will benefit from a wide range of updated marketing and point-of-sale materials for showrooms, along with a free listing at the newly revamped website, kubu-home.com. The new initiative will also see the provision of Kubu kits at trade prices, which will help open up further opportunities for installers.
Once purchased, Kubu kits can be sold with a mark up. Some businesses are already using it as a means to close a bigger deal, the business claims. With the new window sensor just a matter of months away, sales of Kubu-equipped doors and windows will form part of the wider smart home market, as a complete and integrated solution including bi-folding, French and patio doors, according to Kubu.
Kubu provides homeowners with necessary support and warranties directly, but with activation just a matter of minutes, the process is both quick and simple. Reassuringly, Kubu has been designed, tested and manufactured in-house by Avantis Hardware. This includes software and firmware development.
Lauren Bromley, head of brand for Kubu, said: "The Pro Installer initiative is free to partners and provides considerable sales opportunities for installers. The statistics clearly show that consumers are consuming smart tech in their droves; the success of Amazon's Ring and Google Nest bear testament to this."
She continued: "Find yourself a Kubu smart sensor manufacturer today, and enjoy the considerable benefits of this initiative tomorrow. Smart sensors could well revolutionise the window and door sector in the same way as it's influencing the markets for central heating systems and home security."
For further information about becoming a manufacturing partner, or Kubu Pro Installer, please visit kubu-home.com, email support@kubu-home.com or call 0330 555 9545 for a free information pack. You can also follow @KubuSmart on all leading social media platforms, and see Kubu products on stand E30 at this year's Fit Show.