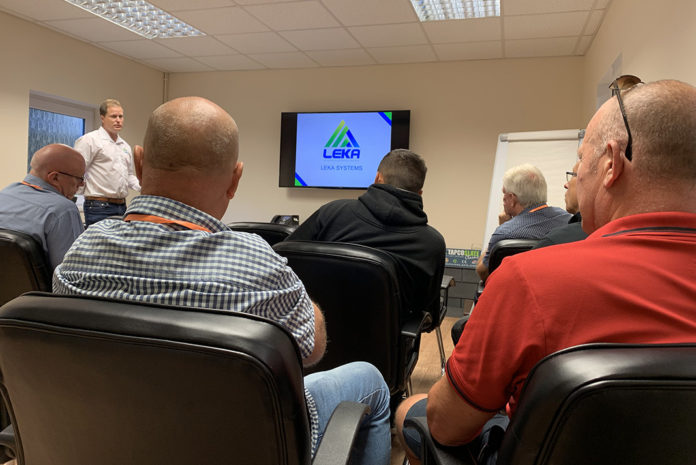 Trade fabricator, Modplan, has hailed its recent Leka Systems open days a huge success. Modplan's sales and marketing director, Justin Williams, said: "The open days were a great introduction to Leka Systems' latest products and an excellent opportunity to network with other ambitious businesses. Feedback has been exceptional and we've already had several new sales enquiries."
Owners, managers and sales representatives attended the open days, which were held in August and September. Attendees were able to learn more about the Leka Xi, the modular conservatory walls and base system, which is designed to provide a warm, sustainable alternative to a traditional block/brick built conservatory base/wall as well as the rest of the Leka Systems range.
Justin said: "We knew from the reaction at FIT that the Leka Xi was an exciting proposition and the open days built on this. Attendees were able to find out exactly what the Leka Xi and the entire Leka Systems range could add to their business via a factory tour, seminars and one to one appointments."
Modplan was the first fabricator to manufacture the Leka Xi, which was launched at this year's FIT. The fabricator says it has a policy of continuously expanding its product range in order to open up opportunities for its customers and give them a competitive advantage.