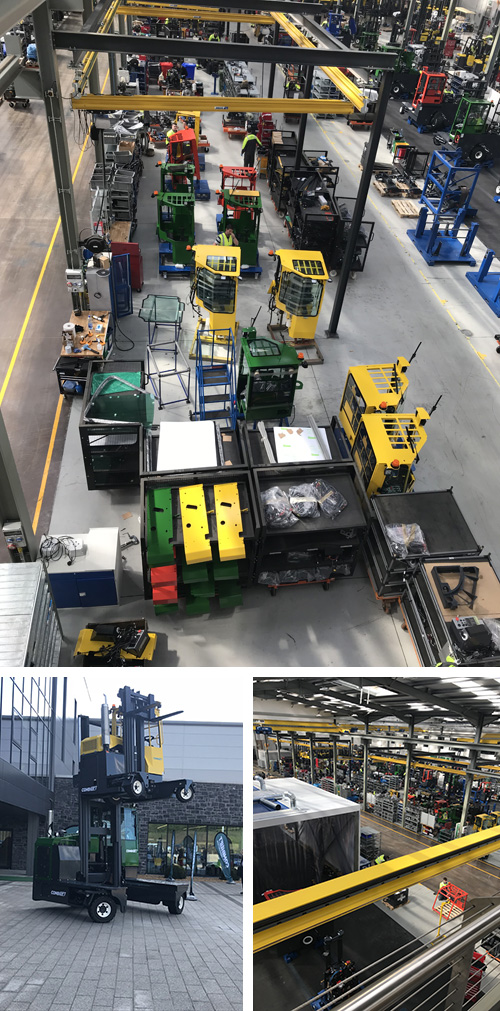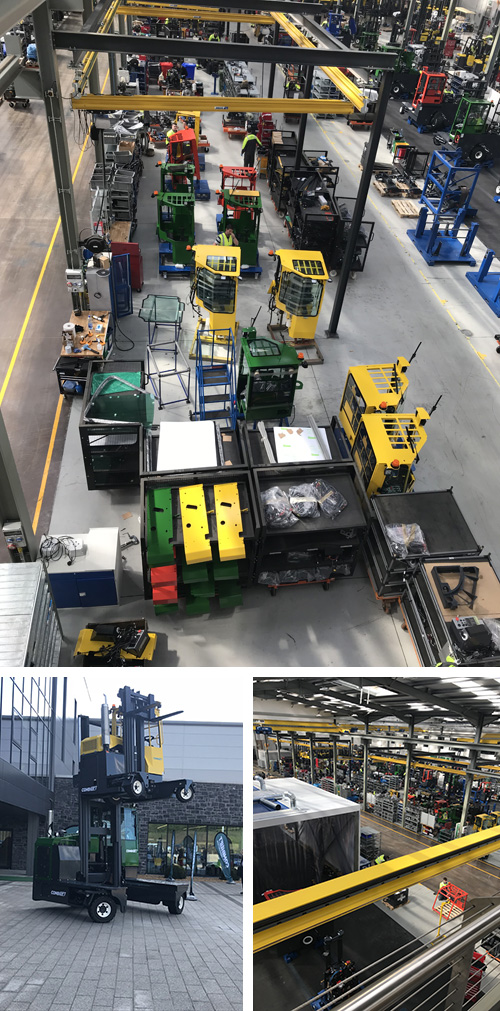 Forklift manufacturer and material handling solutions provider Combilift has officially opened its new global headquarters and manufacturing facility in Monaghan, Ireland. Celebrating its 20th anniversary this year, the company also announced that it will be significantly expanding its workforce with the creation of 200 new jobs in the next three years.
Built at a cost of €50 million, the investment in the new 500,000ft2 facility will allow Combilift to realise its ambitious growth plans. Martin McVicar, managing director said: "We have employed an additional 230 people since we announced our plans for this factory in 2015 and the combination of this state of the art production plant and the growing skilled workforce will allow us to double production within the next 5 years."
Combilift currently exports 98% of its products to 85 countries through its 250-strong international dealer network. The current workforce stands at 550 people and the new employment opportunities will be for skilled technicians, design engineers, logistics and supply chain specialists and those with mechanical and electrical mechatronics skills.
The new purpose–built factory is set on a 100-acre site with room for future expansion when required. With eleven acres of roof space, it is said to be one of the largest manufacturing operations under one single roof in the Republic of Ireland.