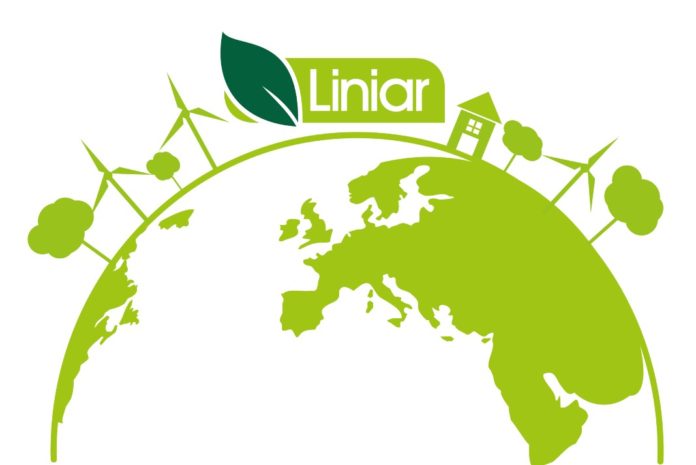 By the first quarter of this year, the PVC-U systems manufacturer Liniar was more than 50% (53.95%) ahead of its climate change agreement (CCA) target, according to the latest audit of Liniar's ISO 14001 accreditation, which highlights the progress made in driving forward the manufacturer's CCA targets. Liniar first signed a CCA with the Environment Agency in 2018, as part of the government's energy saving opportunity scheme. As part of this, the systems company implemented a comprehensive environmental management policy and achieved ISO 14001 accreditation that same year.
Carbon reduction efforts
To ensure its carbon footprint continually shrinks, Liniar put into place a phased plan of action. This included:
– Replacing machinery with new, more energy efficient versions – both in its extrusion hall and lamination facility.
– Installing heat pumps with metering and controls to manage heating more efficiently and cut out the use of fossil fuels and electricity.
– Replacing incandescent bulbs with more energy-efficient LED bulbs throughout the facility.
– Modernising the Liniar fleet – with HGVs converted to Euro 6 engines and hybrid and electric cars replacing diesel company cars.
– Underground water recycling of approximately 4bn litres of water annually.
– Continuing the focus on recycling scrap PVC-U into the outdoor range, which Liniar has been pioneering since 1993.
– Implementing new recycling initiatives and creating new products manufactured to use recycled PVC-U.
Prior to the ISO 14001 audit in April 2021, all items on the phased plan of action had been achieved. More activities are planned for the coming years, to further reduce Liniar's carbon footprint and result in an even greener systems company.
ISO 14001 audit results
At the end of the target period of Liniar's CCA, Liniar's facility has achieved a cumulative specific energy consumption of 1,618.97 kWhp/tonne, compared to a target of 3,513.028 kWhp/tonne. This puts Liniar ahead of its period target to reduce its carbon footprint by almost 54%, saving 20,410 metric tonnes of carbon!
"Sustainability and reducing our impact on the environment is something we're incredibly passionate about at Liniar," said Liniar's group managing director, Martin Thurley. "We're extremely proud of the audit results and have even more plans in place to continue our good work in the future. Our progress to date has been a team effort, and we look forward to making more adjustments to further limit the carbon emissions from our manufacturing operations." For more information about Liniar's sustainability practices, visit www.liniar.co.uk/sustainability.