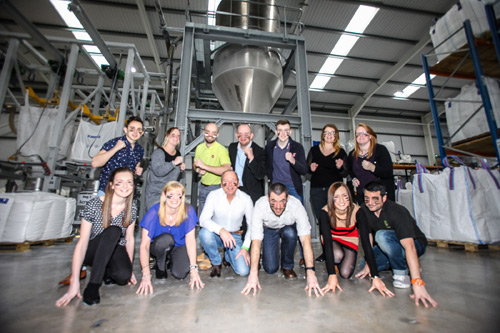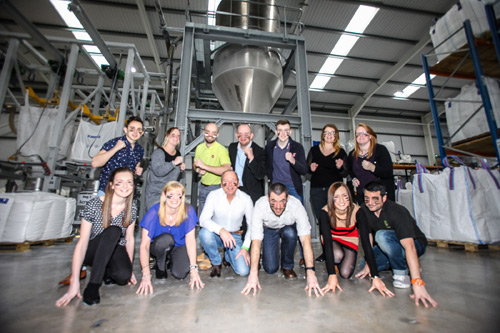 A tragic event has inspired staff at Liniar to take part in an 'extreme' off-road running event in April to raise money for a worthy cause.
Liniar's design & development and marketing teams are joining forces to tackle the Wolf Run, a 10km course featuring a series of man-made and natural obstacles, in order to raise funds for the Royal Derby Hospital's Neonatal unit.
Winter Wolfe Gaskin, grandson of Liniar's design & development director, Adrian 'Reg' Redshaw, sadly passed away just one day after his birth in October last year.
Adrian's daughter Nicola and her partner, Dean Gaskin, had been excitedly awaiting the arrival of their first child – the nursery was decorated, baby grows washed and folded and bets taken on birth date and weight.
But sadly, following a healthy pregnancy and natural labour, Winter Wolfe suddenly stopped breathing after just 30 minutes with his new parents. Doctors battled to save their son, but tragically he died in their arms the next day.
Despite their heart-breaking loss, Nicola and Dean were full of praise for the incredible care and support they received from the hospital staff and have since raised more than £3,000 for their 'Support The Baby Unit Fund' appeal.
The story touched the hearts of everyone at Liniar – so when Nikki Dunbar, design & marketing co-ordinator, came across an event called the 'Winter Wolf Run', she immediately suggested that the two departments enter a team to help raise even more money.
Although too late for the winter event, Adrian and his colleagues eagerly agreed to sign up to the spring challenge. A total of 14 Liniar staff, including marketing director, Sue Davenport and D&D manager, Chris Armes, will be joined by Dean on Saturday, April 9 – just days before this year's FIT Show in Telford.
Based in Warwickshire, the Wolf Run (standing for 'woods, obstacles, lakes and fields'), is a unique mix of running trails across open ground and through woodland, as well as open-water swimming, combining to create a tough physical and mental challenge.
"We were all deeply upset for Adrian and his family," said Nikki. "When I saw the Winter Wolf Run advertised it was too much of a coincidence to ignore. I just knew we had to enter, as it would be a fitting way for us to raise some funds for an excellent cause. I'm delighted that every member of both departments will be taking part, even though some took more persuading than others! I'm sure that, led by Dean, we'll be able to do ourselves proud in Winter Wolfe's memory."
If you would like to sponsor the Liniar team for the Wolf Run, go to the Virgin Giving page at: http://bit.ly/liniarwolfrun – and to see videos of what they are letting themselves in for, visit http://bit.ly/WolfRun10k.