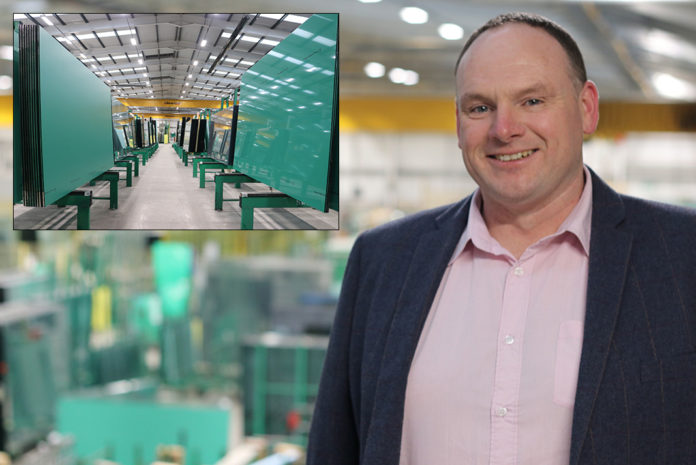 Mackenzie Glass has said that it has seen a sustained uplift in demand as the industry starts the journey back to work. The glass merchant re-opened with a small team to meet orders from emergency contractors in April.
This includes significant interest for laminates, as glass processors access demand from the healthcare sector to retail, for protective screening.
Mark Herbert, joint-managing director at Mackenzie Glass, said: "We had some customers, working in emergency repair and essential healthcare, including the Nightingale Hospital scheme, who continued to work throughout the crisis, generating sustained but low-level demand.
"In the past couple of weeks, we've seen customers now coming back in greater volume, increasing demand for product, particularly laminate glass. We will continue to phase the return of our teams in line with that increasing demand."
Mackenzie Glass reported a 30% jump in demand for cut to size laminate, prior to 'lockdown' driven by new regulatory requirements under PAS24, as well as the increased specification of larger IGUs.
This prompted investment in a new Bottero 515LAMe laminated glass cutting table, Mackenzie's second laminate cutting platform, giving it the capacity to handle 4.5m X 3.2m laminated sheets.
"The limited availability of toughened glass during lockdown has meant that demand for laminate has continued to build," Mark said.
"It's going into protective screens in healthcare, retail, for example supermarkets, and we expect this to continue to grow as more businesses come back to work and look to protect employees and customers."
Mackenzie Glass was formed at the end of 2017 as a stand-alone business and vehicle for the acquisition of Pilkington Bristol from NSG. It is Pilkington's first Regional Partner, supplying more than 300 tonnes of glass each month products from it but also other float glass manufacturers.