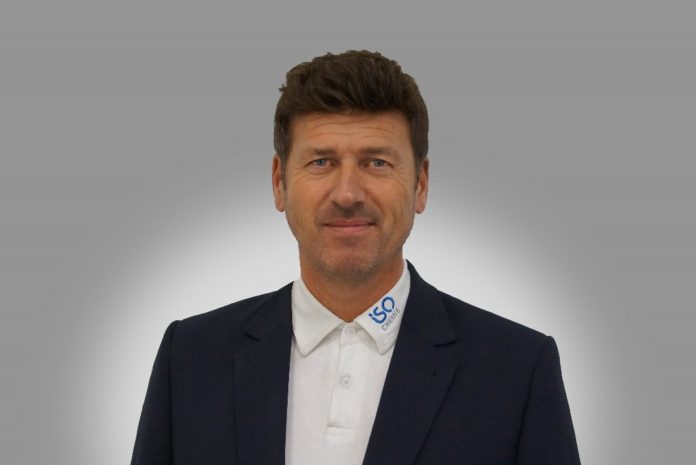 Offering a market prediction for 2022, Andy Swift, sales and operations manager for ISO-Chemie, said that the modular house construction market will drive window and door foam sealant tape growth in 2022. "Modular construction is gaining increasing traction," said Andy. "Next year will see continued integration of the system with the more traditional methods of building, enabling developers to bring forward housing projects more expediently."
Andy sees the UK market staying buoyant over the next 12 months, as the economy continues to recover from the pandemic and building and construction activity remains busy, particular in the face of a chronic national housing shortage and the need to build more affordable housing. This will cause construction projects to surge ahead, with cost effective products, such as foam sealant tapes, which deliver improved energy performance and efficiencies, increasingly specified for retrofit applications and new projects, Andy argued.
In the modular sector, house designers are currently looking at new ways to deliver low carbon structures, which use sustainable technologies to deliver measurable airtight, acoustic and thermal sealing benefits, Andy explained, adding that the year 2021 had been 'the best ever trading year' for ISO Chemie: sales are up 45%. The modular construction market will be a key target for further growth going forward over the next 12 months, he said.
"Our ISO Bloco range of sealant tapes and the Winframer thermal insulating and load-bearing bracket support system can add real value during the initial and post construction phases, so I expect to see more interest in these and other products in 2022 and beyond." Andy also pointed out that building regulation amendments are set to have an impact as energy ratings for buildings and property become stricter.
Proposed changes to Part L 2021 lay out a government roadmap to zero carbon and future homes standard. These include energy and ventilation standards for residential and non-domestic buildings that are far better for the environment and fit for the future, said Andy.
"Higher air and thermal standards for house construction will be a priority. This is an important message that will continue to be pushed to architects and other property specifiers over the next 12 months. With energy-rated and conservation products continuing to be at the forefront of design and building regulations, there will be 'discernible' growth for air tightness and thermal sealing products.
"There are effective products out there to ensure that airtightness and thermal efficiency within buildings should never be overlooked or ignored; it's a matter of designing in these products," concluded Andy.