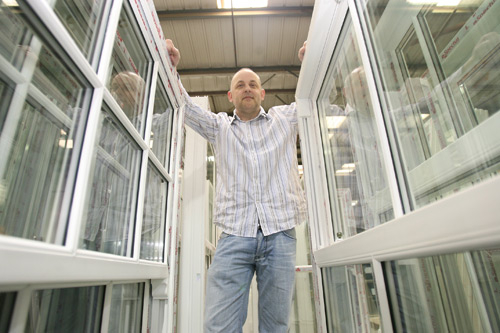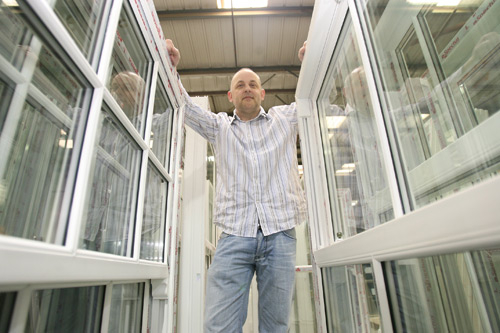 The results released in the latest Fabricator & Installer Market Report by Insight Data made for positive reading; not least for Spectus Window Systems' vertical slider fabricator, Mercury Glazing Supplies (Mercury).
The report named the vertical sliding sash window as one of the stand-out PVC-U products of 2014, '…with 7,495 installers now actively offering this product, an increase of 600 firms compared to 2013.'
Gloucester based Mercury says it has been manufacturing this increasingly popular window since 2002, with the vertical slider now accounting for around 40% of the business.
Steve Cross, director of Mercury Glazing Supplies, said: "It confirms what we have long believed, that consumers are becoming more discerning when it comes to their choice of window. The general public is seeing the true enhancement that PVC-U vertical sliders deliver to their property, and are appreciating the benefits over traditional timber."
Mirroring the results of the report, Mercury has steadily increased its vertical slider order book over the past 13 years. In 2014, turnover was up 15% on the previous year and with its year-end due at the end of July, it is reportedly on target to once again achieve 15% growth in 2015.
Steve added: "The most noticeable shift in the past couple of years is the number of new business enquiries we receive from installers who have been purchasing cheaper, lower quality competitor products. So it's not just about the increase in VS installers, it's about the rise of a better standard of product. As homeowners are becoming more familiar with a PVC-U vertical sliding sash window, levels of expectation and demand are rising. Many installers have turned to us because they're finding that their current supplier just can't offer the back-up when things go wrong."
The Fabricator & Installer Market Report also highlighted the continued rise of the trade counter, an area that Steve says he is very familiar with: "We've worked closely with a number of trade counters for many years. We recognise the value but more importantly, the nuances of supplying an over-the-counter product; we fully understand the need for a competitive product, reliable service and expert technical back up for people at the sharp end!"