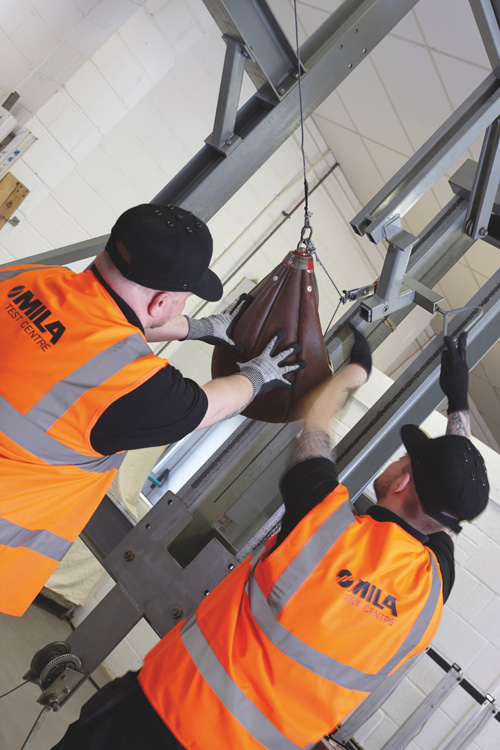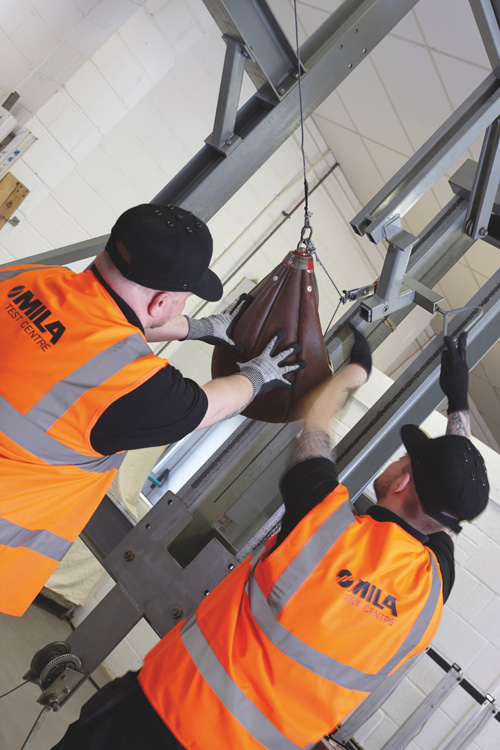 Mila's test centre in Daventry has been awarded UKAS accreditation, allowing it to formally assess window and door hardware to both PAS24 2016 for security and BS EN1670 2007 for corrosion resistance.
According to Mila, this is the culmination of many months hard work by the specialist team behind the test centre, where the focus is exclusively on testing of windows and doors. It has reportedly centred around the fine calibration of equipment and the formalisation of procedures to meet the strict UKAS audit requirements.
In recent years, the test centre has been used primarily to test and validate Mila's own products in development and to provide indicative testing for customers, before their windows and doors were submitted for formal testing elsewhere.
Now though, Mila says it is responding to requests from those same customers to provide a 'one stop shop facility', with both indicative and formal testing all available under one roof.
Danny Jones, testing engineer, said: "As well as our specialism in this sector, what sets us apart from other testing centres is the fact that we offer advice and guidance to customers at the indicative stage to make sure that their windows and doors are set up correctly in order to pass the various tests that follow. For security testing in particular, that might mean advising them on the combination of locking system and handle, or even which screws to use. We essentially make sure that customers don't spend money on formal testing until we can be sure that their products will pass. That's a huge advantage – not just in terms of money spent but also in time saved."
Mila says the next stage in the development of its test centre is to achieve UKAS accreditation on its cycle and weather testing to BS6375.
The company then plans to announce a programme of incentives for customers so that they can make maximum use of what Mila believes is the only facility in the UK hardware sector offering this combination of indicative and formal testing together.