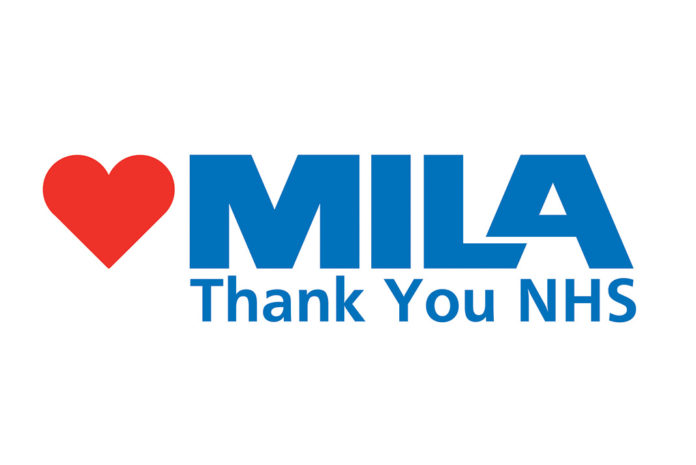 Mila's red logo has been turned blue to honour all of the NHS heroes who are doing such incredible work on the frontline in the fight against Coronavirus. The company says it's a small token of appreciation for the superhuman efforts being made by the NHS and healthcare staff.
Several Mila staff have joined the army of volunteers who have signed up to help support the NHS during the current crisis, and many have loved ones who are working around the clock in hospitals and care homes.
Mila's managing director, Richard Gyde, said: "As well as clapping from our doorsteps every Thursday evening, we've joined the Light it Blue campaign to show how much we appreciate them all. The rest of us may be doing our bit by staying home, but they are putting their lives on the line and we salute them."
Mila's website at www.mila.co.uk will retain its blue logo until the company restarts normal operations at the end of the current lockdown.