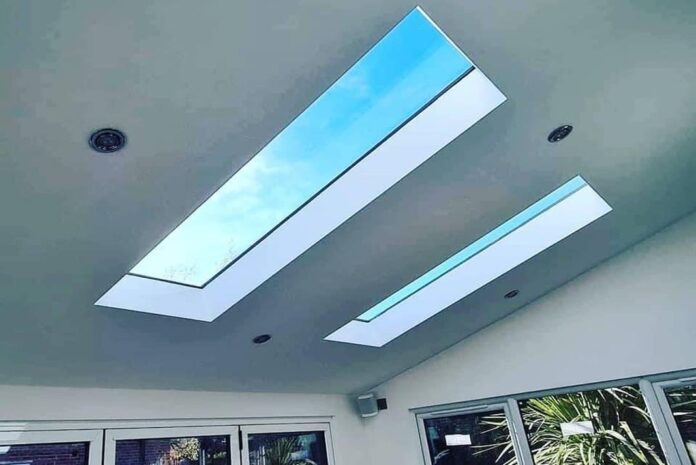 The trade fabricator Modplan has extended its Leka portfolio with the Skylite roof glass unit. The new unit gives homeowners a second option when it comes to skylights in their Leka roof, adding to the existing option of a stepped unit with perimeter glass coating that overhangs the roof tiles.
Heidi Sachs, Modplan's managing director, said: "The Skylite is the latest example of Leka's clear understanding of the market's needs. It adds even more value to an already compelling offer. The Skylite gives homeowners the best of both worlds: a thermally efficient roof and a light-filled space."
The new Skylite can be sunk into a Leka solid roof, creating a modern finish. The units can be engineered in bespoke heights and have a maximum width of 800mm. By offering the Skylite, the Leka team hopes to provide installers with a further opportunity to design dramatic and stylish, modern spaces.
Heidi added: "Our Leka products are very popular with installers because they tap into what the market wants. The Leka Warm Roof, Leka Orangery Roof and Leka Xi help homeowners create thermally efficient year-round spaces. The Skylite brings the additional advantages of maximised daylight and a clear sense of style, helping homeowners create the look and feel they want."
The new addition to Modplan's range demonstrates the company's commitment to being a strong fabrication partner for installers. Alongside its Leka range, Modplan also manufactures a range of window, door and conservatory products from its Newport headquarters.
"We're passionate about keeping our finger on the pulse and adding value to installers' businesses by offering a complete range of products that tap into all market trends and help them to stand out in a competitive market," said Heidi. "The new Leka Skylite is the latest example of this commitment in action."