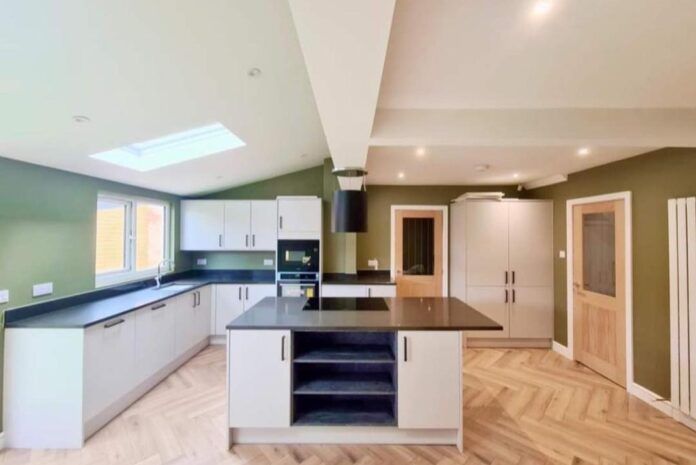 The leader of Modplan has reported increased installer interest in the Leka Xi modular conservatory system. The Leka Xi is marketed as being able to provide 'a warm, sustainable alternative to a traditional block/brick-built conservatory base/wall'.
"We have an extensive pipeline of enquiries from installers asking about adding the Leka Xi to their portfolio," said Heidi Sachs, Modplan's managing director. "It's easy to see why – the Leka Xi revolutionises the building market and provides homeowners with multiple benefits."
The Leka Xi system is typically installed on concrete pads, which is said to save time, mess and stress. "The Leka Xi gives a homeowner a cost-effective, low-maintenance home extension with minimal hassle," Heidi added.
The Leka Xi's modular construction is said to give installers the reassurance that every part of the Xi has been factory tested before delivery. The system is also 'ideal for homes with limited or no rear property access', according to the trade fabricator's representative.
To allow homeowners to personalise their installation, the Leka Xi is available in dwarf wall, full wall or combination variations. External GRP cladding skins come in a range of colours and offer a sustainable replication of brickwork, stone or timber. Alternatively, external boards can be supplied ready for rendering.
Modplan manufactures the full range of Leka Systems' products including the warm roof, the orangery roof and the Leka carport and canopy. All of the products manufactured in Modplan's state-of-the-art manufacturing plant in Newport, south Wales, which they say ensures an exceptional commitment to quality and service.
Modplan customers can also benefit from the company's 50-year track record of customer care. To read more about Modplan, visit the fabricator's website. Our report on the latest Leka Systems show site is published here.