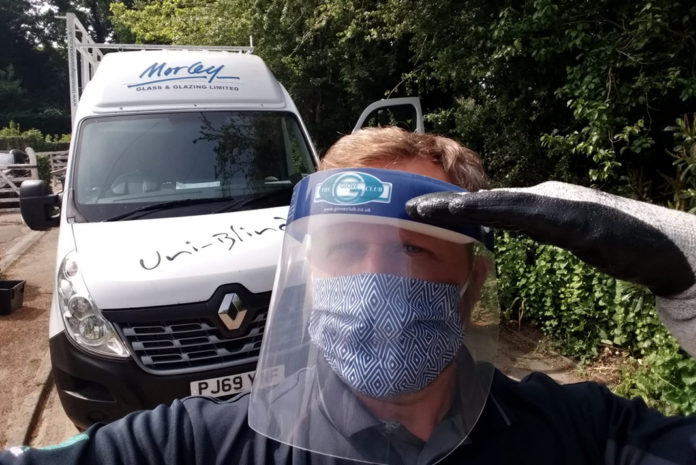 Integral blinds manufacturer, Morley Glass & Glazing, says it has re-opened its doors as part of a safe and structured return to work, after pausing operations at the end of March.
A skeleton admin team has returned to process orders, provide quotes and respond to customer enquiries. Limited manufacturing with a reduced workforce has also now resumed, and will be increased steadily during the coming weeks, ensuring the safety and well-being of all staff.
Customer and staff safety measures are said to include the provision of full PPE equipment and hand sanitiser cleaning stations, regular temperature checks, deep cleaning of all work areas and strict social distancing regulations.
Ian Short, managing director at Morley Glass & Glazing, said: "Our staff and customers have been so supportive during this difficult time. We were conscious that some of our commercial sector customers have been working throughout the lockdown and that we were seeing an increasing demand from our retail customers too, so a return to work at reduced capacity was a feasible option.
"Despite one of our major suppliers being in Italy, we have a secure supply chain, good stock levels and can maintain our 10-day delivery schedule for all orders placed by 11am Friday of every week, subject to ongoing restrictions that may remain in place.
"We will continue to monitor the situation and adapt to any future requirements to ensure that we are doing everything we can to support a continued safe return to work. The welfare of our staff and customers is paramount."