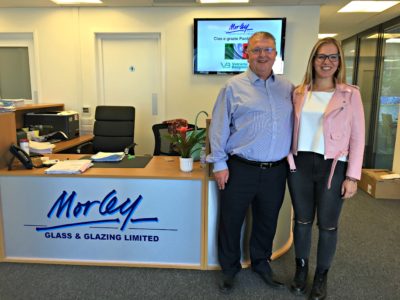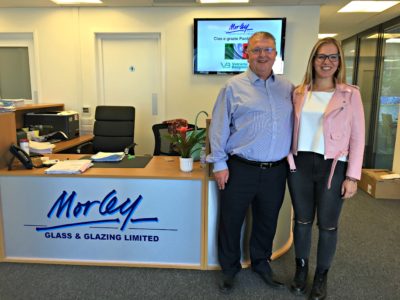 UK integral blinds supplier, Morley Glass & Glazing, says it is helping one of Italy's largest glass businesses unlock its market potential for high quality integral blinds by providing a six-month placement for one of its team.
The company has welcomed Paola Bonesi of VB (Vetraria Bergamasca) to its new Leeds HQ in a 'knowledge sharing initiative' that will also enable it to gain a better understanding of how best to do business with its Italian supply chain partners, including ScreenLine blind systems maker Pellini S.p.A. Part of the Bonesi Tecnovetro Group, VB is one of Italy's largest sealed unit makers operating from a 5,000m2 manufacturing plant and HQ near the northern city of Bergamo.
Morley Glass, whose Uni-Blinds sealed units feature ScreenLine integral blinds, has a long standing relationship with VB through the regular seminars and roadshows they both attend organised by Pellini. These are designed to help Europe's top ScreenLine customers share manufacturing and marketing best practice to maximise sales and develop as businesses.
As part of her placement, Paola hopes to learn more about how VB can follow the success of Morley Glass in growing its market share, establishing efficient manufacturing processes and 'differentiating itself with a high quality product range in a competitive marketplace'. Paola will also develop her English language skills in the process, helping Morley Glass with translation and explaining her perspective on the different working cultures which exist between Italy and the UK.
Morley Glass MD, Ian Short, said: "We're delighted to have Paola as part of our team for the next six months. We're confident she will be able to take away some tangible actions to implement back at VB that will help the firm grow its share of the integral blinds market. As we do so much business with Italian companies, getting Paola's inside track on how we can get the best out of our working relationships with businesses like Pellini will prove invaluable too."