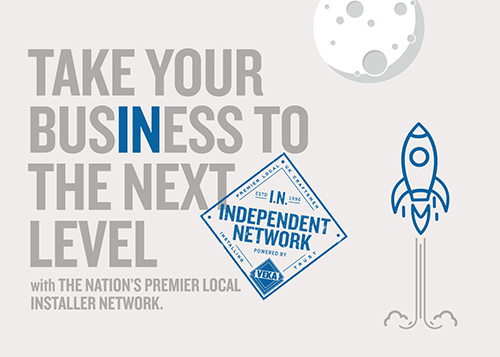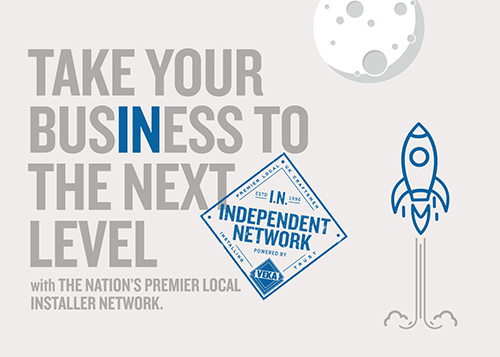 Independent Network powered by Veka, is inviting companies to join the organisation at a time when they can take advantage of record levels of investment and benefit from an innovative new consumer strategy.
A promotional programme being delivered across the country is currently highlighting the opportunity for companies to join, by sharing the 'Top Ten' advantages of membership this year, including a re-brand from Network VEKA to independent Network.
Dawn Stockell, Veka group marketing director said: "Veka Group is increasing its marketing budget three-fold in this sector and with the greater spend on trade and consumer advertising and PR, this is a fantastic time for companies to join Independent Network and take advantage of the nationwide publicity for their business.
"The plan with our current recruitment campaign is not only to increase the number of members, but to create a more evenly distributed spread across the country. This will benefit homeowners and installers in areas not currently covered by IN."
Some of the many other benefits listed in the current recruitment brochure include: a sales generation programme that generated 17,000 new leads in 2017, subsidised marketing material via the new portal, consumer finance options, free legal advice, free training and much, much more.