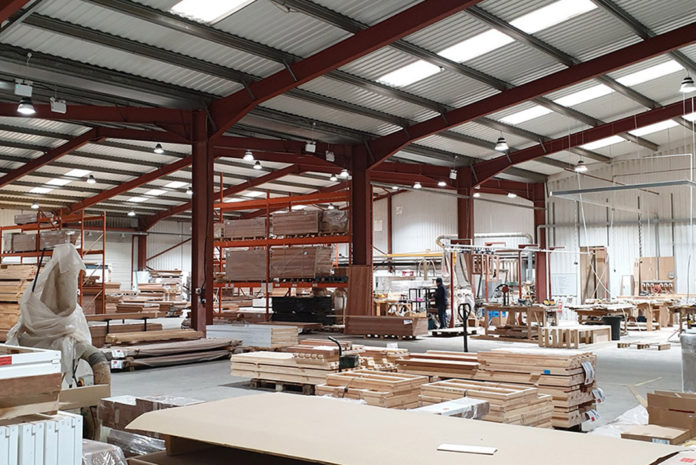 Sentry Doors Holdings (Sentry Doors) has announced that it has entered into a strategic partnership with Cairngorm Capital Partners LLP (Cairngorm Capital), to accelerate growth and 'consolidate its position' in the timber fire and security door-set market.
Established in 1989, Sentry Doors is a specialist manufacturer of timber fire and security door-sets for the social housing, public sector, commercial and residential markets. Operating nationally from a 32,000ft2 facility in Doncaster, Sentry Doors says it has established a strong reputation for manufacturing products that meet the most rigorous quality and fire certification standards. Its commitment to regulatory compliance and high manufacturing standards has resulted in independent third party accreditations from BWF Certifire and BM Trada Q-Mark1.
Sentry Doors says that the partnership will enable it to respond to the surge in demand for its products, driven by increased focus on regulatory compliance and 'significant' retrofitting programmes. It plans to support its customers by increasing its manufacturing capacity, scaling production and improving geographic distribution.
According to Sentry Doors, the partnership was prompted by the decision of managing director, Gordon Yates and his wife, Carolyn, to be less involved in the day-to-day running of the business. Gordon will remain in the business in an advisory capacity. Ty Aziz, Sentry Doors' general manager, is promoted to managing director. He will be supported by a strengthened board led by Jon Gatfield, who joins as executive chairman. Jon is said to have considerable experience in manufacturing and logistics, including senior interim roles at Customade Group and National Timber Group.
Gordon Yates said, "I'm delighted that Sentry Doors and Cairngorm Capital will be working together, as our sector is on the cusp of considerable change. Although I am beginning to think about retirement, it was really important to find the right partner who had the vision and ambition to guide Sentry Doors to fulfil its potential. I wanted an investor who would be a good custodian of Sentry Doors in the future and who would provide opportunities for our exceptional employees. Cairngorm Capital has a really strong track record in accomplishing this so I am confident that Sentry Doors will go from strength to strength."
Jon Gatfield, executive chairman, said: "I'm delighted to be invited to chair a strong business with significant opportunities for transformational growth. In particular, I am looking forward to working closely with Tyrone and the rest of the management team as we build on the great company that Gordon, Carolyn and the team have created."