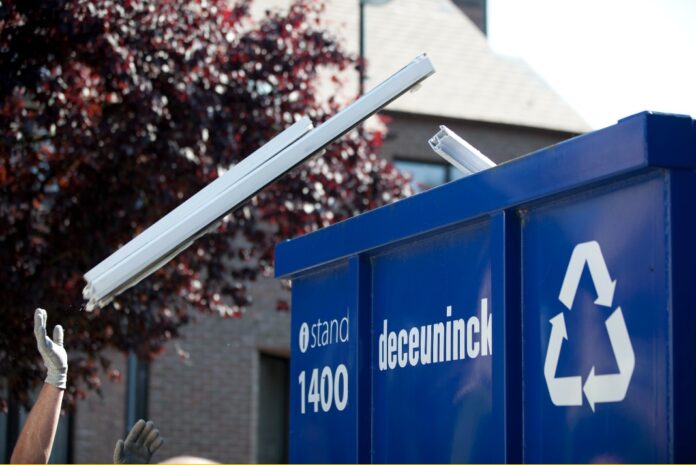 The findings of the independent survey conducted by the polling platform, YouGov, has found that almost half (44%) of UK homeowners would not purchase home improvement products containing plastics because of concerns about the impact of plastic pollution on the planet. Though 44% flatly rejected the prospect of buying home improvements manufactured in 'plastic', a further 27% were unsure, and 29% indicated that plastic would not dissuade them from buying products.
Of those surveyed, 69% said that windows in their homes were currently manufactured from PVC-U. This compared to 23% for wood, 7% for aluminium, and 2% for 'other'. A further 14% of respondents were unsure of the material used in the manufacture of the windows installed in their properties.*
When asked if they knew what the abbreviation 'PVC' stood for, 54% admitted that they had no idea. "The results highlight a challenge for the PVC-U window and door industry," said Rob McGlennon, managing director of the systems company, Deceuninck.
"As a starting point it's clear that for a lot of UK homeowners, plastic building products are being tarred with the same broad brush as bottles, bags and other single-use plastics. Increased awareness about the impact single use plastics are having, is great. For our industry, the fact that this survey reveals that consumers aren't drawing a line between them and low-maintenance, long-life and fully recyclable plastic building products, is a warning of things to come – unless we act now and start to communicate effectively with the homeowner."
PVC-U is a highly recyclable building material with a Building Research Establishment Green Guide to Specification A and A+ rating for domestic and commercial application. This is founded on a recognised reference service life of at least 35 years, and the fact that PVC-U can be recycled up to 10 times without impacting on performance.
Deceuninck has invested more than €15m in support of PVC-U recycling in one of the world's most advanced recycling and compounding facilities. This investment gives the business the capability to reprocess up to 45,000 tonnes of post-consumer and post-manufacturing PVC-U a year – the equivalent of preventing 3m windows from going to landfill annually.
Use of recycled material is also delivering a reduction in CO2 emissions of 90,000 tonnes compared to virgin feedstocks, as well as a 90% energy saving. Rob continued: "We're not alone. Other systems companies have also invested. That however, amounts to nothing, if we don't communicate what we're doing to the end user."
The Deceuninck-commissioned study also found that 63% of UK homeowners surveyed said that they would be more likely to purchase home improvements which they saw as being more 'sustainable'**. More than a third (38%) said that they would be prepared to pay more for sustainable home improvement products.
"As we've highlighted, the survey isn't all stick. There's a lot of carrot there too," Rob added. "People will choose products which they see as more sustainable over those that they don't, and are prepared to pay more for them. It is, however, another wake up call for the PVC-U window and door industry and anyone who works within its supply chain." For more information about Deceuninck's product and service offer, call 01249 816 969, email deceuninck.ltd@deceuninck.com or visit deceuninck.co.uk.
_______________________
*The total adds up to more than 100% as some respondents stated that more than one window and door material or type was installed in their properties.
**Sustainability defined for the purpose of the questionnaire as a how much energy a product or service uses in manufacturing or delivery, or if it includes recycled material or can be recycled.