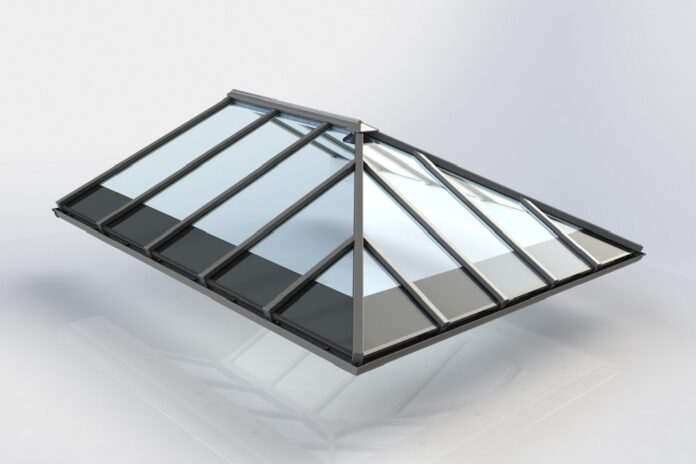 Following the preview of the new S2 glazed roof from Sheerline at the Fit Show by Prefix Systems, leaders of Prefix have reported an overwhelming response to this new product development that has been two years in the making.
Based on the proven and re-engineered K2 conservatory roof system, S2 has benefitted from a substantial research and development programme before it was brought to market as a new glazed roof system fit for the modern market.
Architectural-influenced, square-top cappings, a smaller end boss (as part of a slimline approach to product design), a box section eaves beam including an integrated bolster for large-span openings, and the option of thermally broken aluminium cappings are all part of this 'next-generation' roof. An aluminium gutter shroud and an internal pelmet offers a further perspective on glazed extension design.
"For the last 15 years we've seen the focus of product development shift from glazed roofs to the solid roof sector," said Chris Baron, director of Prefix Systems  "We've been part of this shift with our award-winning Warmroof system. Yet at the same time the research and development into glazed and conservatory roofs has remained stagnant. S2 is set to change this.
"The proven chassis of K2 was impressive but the design credentials of S2 go way beyond any other current glazed solution with improved looks, greater structural integrity and a design fit for today's and tomorrow's more demanding market for extended living space.
"It's been a design programme from the ground up as an integrated system and in short space of time, our customers are already thrilled to be part of this revolution."
For further information about the business and product visit the Prefix website or contact the head office for a free brochure pack by calling 01254 871 800 or emailing marketing@prefixsystems.co.uk.