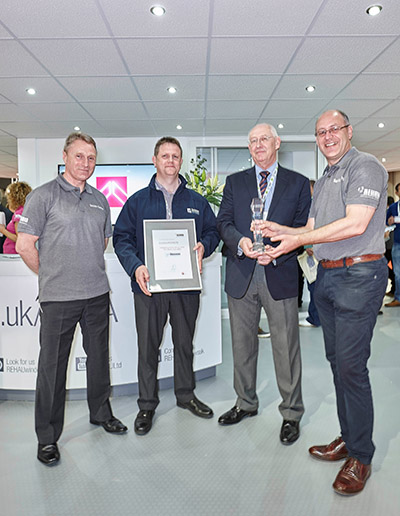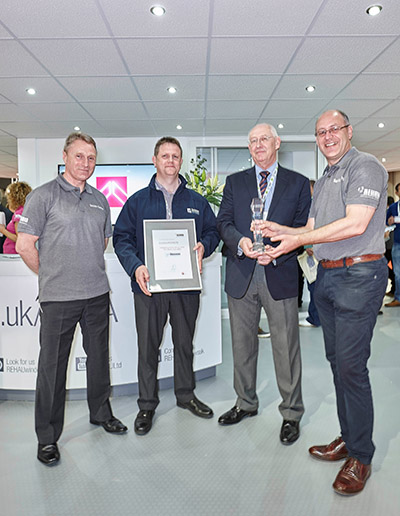 The FIT Show marked an 'exceptionally proud' moment for both Rehau and its customer, Dessian Products, as the two companies celebrated a 'remarkable' 30-year partnership.
Rehau's UK chief executive, Martin Hitchin, presented Dessian's managing director, Nigel Bothwell, with a certificate and engraved trophy to mark the occasion on the Rehau stand at the show.
Martin said: "We have been supplying Dessian since 1986 when both businesses, and indeed the whole industry, looked very different to how it looks now. We've supported each other through some difficult times and celebrated together in some great times, and I'm delighted that our partnership remains as strong as ever.
"Rehau and Dessian are certainly now two of the strongest names in the industry and we're continuing to look forward and plan for future campaigns and initiatives together."
Nigel agreed: "The Dessian brand is synonymous with Rehau. We also share the same commitment to quality and service and it continues to be a very mutually beneficial partnership."
Nigel and the team from Dessian were visiting The FIT show to see what was new in the industry and had particular interest in Rehau's new Agila range, especially the new Agila sliding door.