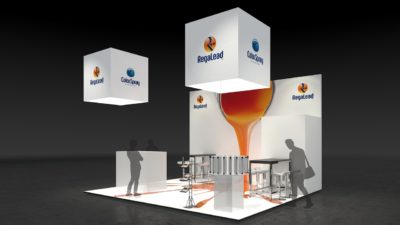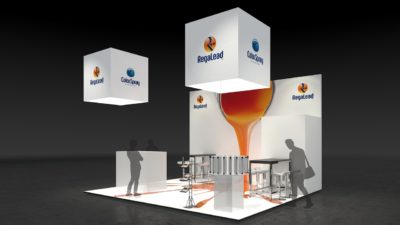 RegaLead will be painting the town this September, as it takes its specialist paint range of decorative coatings for glass – including some brand new additions – to Dusseldorf for Glasstec 2016.
Stand C50 in Hall 10 will be dedicated to the company's ColourSpray backpainted glass solutions, a range that is said to 'underpin RegaLead's position as the largest supplier of this kind of coating technology in Europe'.
Guy Hubble, joint managing director of RegaLead, explained: "Our presence at Glasstec 2016 represents the culmination of our ongoing investment into product and application development of coatings, mixing solutions and automation for glass painting. Although not everyone knows it, coatings have been a core market for us for a long time. In fact, we launched our own resin based paint system back in December 2009. For the first time, glass companies had an easy-to-use, mix on demand solution for painting glass and the ability to create any Ral, Pantone, NCS or BS colour thanks to the range of 19 base colourants. This original ColourSpray resin is now used by over 350 companies globally and makes us one of the world's largest specialist glass coatings provider. "Glasstec 2016 will be the venue for another industry first from RegaLead as we officially launch two new systems within the ColorSpray glass coating range: ColorSpray Aqua (water based solution) and ColorSpray Ceramix (ceramic based coating ideal for architectural applications).
These new formulations offer customers the same 'colour control', flexibility, speed and consistency as the resin paint system and will further expand the 'in-house' glass painting market. In parallel to these new formulations and automation, we've also extended our colour matching service. Thanks to the continual updating of our ColorSpray Formulator, unique colours can be matched within 24 hours. "When it comes to application, we've got that covered too and visitors to our stand will see the new compact auto dispenser, and a world-first, the unique FastFire Compact Infra-Red Drying system which has been developed specifically for glass painting applications and can work either as a stand-alone for companies who want to hand spray or as an in-line automated solution. The electric medium wave IR system cuts curing time on water based paints by over 90% freeing up the traditional process bottleneck and increasing manufacturing output. Space is a premium in many glass shops so its compact nature is another plus point. So whether it's a range of formulations, automation, fast drying, infinite colour choice, RegaLead has it covered. We hope to see you there."
www.regalead.co.uk