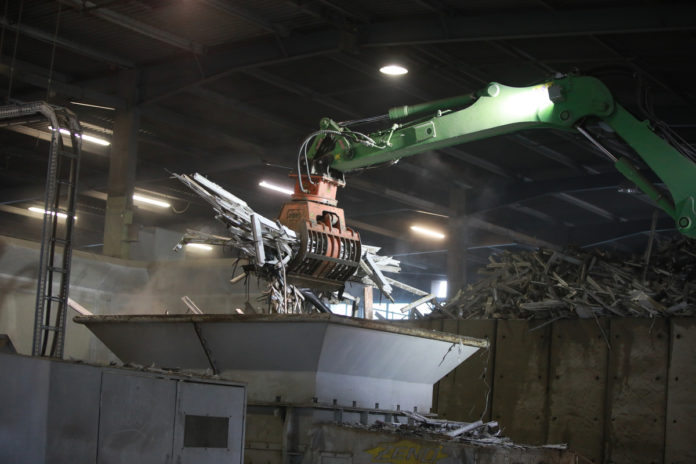 The polymer specialist Rehau has continued to advance its sustainable recycling management techniques for the windows industry, saving 97,000 tonnes of CO2 from entering the atmosphere through the use of recyclates. The information was published in its Sustainability Report 2020 last month, which focuses on the expansion of the company's circular economy of resources and its progress toward ensuring closed supply loops derived from a single source. Click here to download Rehau's Sustainability Report 2020.
Rehau's carbon saving has been achieved thanks to polymer processing facilities such as PVCR – the largest such facility in north-west England – which turns discarded PVC-U content into high-quality granulate for use in new window profiles.
The upscaling of these processes and the expansion of existing portfolios meant that new window products from Rehau achieved a recycling share of 54% in 2020. As part of its ongoing commitment to sustainable practices, the company is looking to further increase this figure to 65% by 2025.
"Rehau is committed to its promise of a sustainable circular economy for future generations, and continues to work alongside renowned partners to achieve this goal," said Martin Hitchin, Rehau UK's CEO. "This includes working with the European PVC-U window profile manufacturers (EPPA) as well as recycling and sustainability-minded initiatives such as Rewindo and VinylPlus. The publication of our latest Sustainability Report demonstrates our commitment to practicing what we preach, and our transparency on what steps we are taking to ensure greener practice."
The report provides up-to-date figures on Rehau's sustainability efforts, as well as details of the organisation's efforts to protect its employees during the pandemic: over 40,000 masks were distributed to its workforce, alongside rapid testing and accommodation for commuters where required. Martin concluded: "We are always looking to innovate and offer new services and products that can reinvent how people work and live in the post-Covid age, where sustainability is a key priority. By creating smart, forward-thinking technologies and more efficient installation options that prioritise recycling and look beyond a window's original lifecycle, we are taking practical steps toward a more complete circular economy.
"Alongside our prodigious polymer recycling capabilities, this commitment can be seen first-and in future-oriented products and services such as Window.ID and Rehau Connect. Sustainability is a global megatrend that affects everyone, and with consumers becoming increasingly eco-conscious, we would encourage installers to look into more sustainable, recyclate-using solutions."