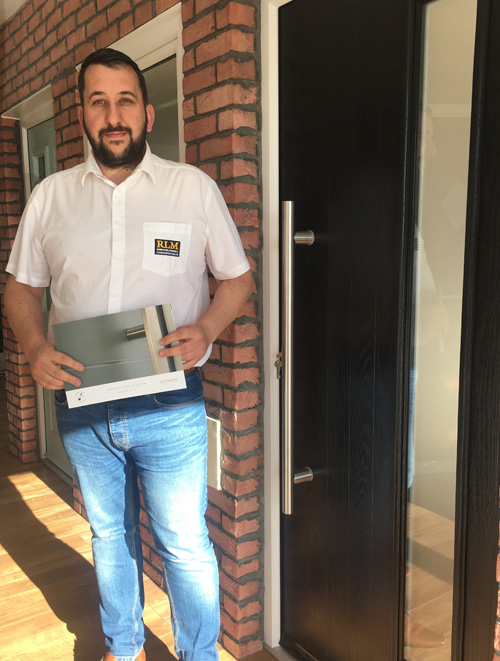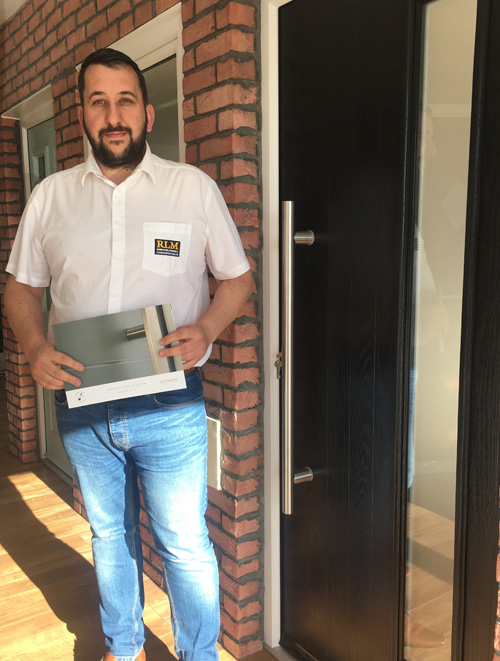 A Virtuoso Doors installer says it has 'smashed all targets' to achieve a sales conversion rate of 90% in composite doors.
Newcastle-upon-Tyne based RLM Windows reports that it has successfully increased sales of composite doors by more than 75% to become one of the largest installers of composite doors in the region.
Ricky MacDonald, owner of RLM Windows which became a customer of Virtuoso Doors seven years ago, said: "Our ambition is to become the biggest installer of composite doors in the region so we needed to work with a partner that would help us achieve this goal. The package on offer from Virtuoso is incredible and we benefit from a wide range of products, dependable service and lead times and amazing support from the whole team there. We're delighted with our 75% growth in composite doors, the Virtuoso team has been fundamental in helping us achieve this."
RLM Windows' showroom displays 14 Virtuoso composite doors and the new Virtu-AL aluminium textured, non-woodgrain finish composite door will be installed there soon.
"When customers see the range of doors on display, they're impressed with the choice and quality. They are like nothing else out there and that's why 90% of enquiries we receive about composite doors convert to sales," added Ricky.
RLM says that it has achieved such success with composite doors in its heartland region, that it is now planning to open a second showroom in a new territory, which will display Virtuoso composite doors exclusively.
Tony Craggs, managing director of Virtuoso Doors, said: "Congratulations to Ricky and the team on such phenomenal success, we are delighted that they are doing so well with our composite doors.
"We wish RLM every success for the future and look forward to the exciting opening of a second showroom."