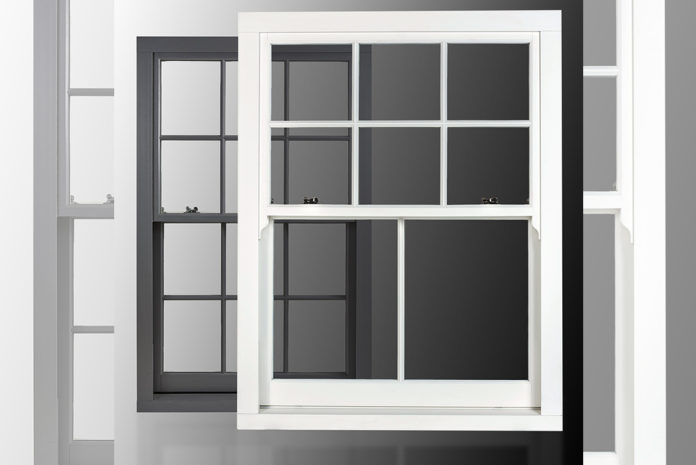 Specialist sash window manufacturer, Roseview, has launched its new Ultimate Rose Mk3 window.
A significant redevelopment of its Ultimate Rose window, the company says the new version includes a range of features that 'push the boundaries' of what was thought possible with timber-alternative windows.
The key feature of the new window is what Roseview describes as seamless technology. Using techniques and equipment not seen in the UK before, Roseview claims it has removed virtually all the visible capping and shadow lines that normally identify a window made from PVC-U.
At the same time all the key joints and junctions on the window use true mechanical butt joints – built and oriented exactly the same way as a timber window.
Combined with a range of new features such as a deep cill, exclusive matt textured foil finish, internal removable staff bead and reprofiled putty-line astragal bar detail, Roseview says that the latest incarnation of Ultimate Rose 'redefines traditional window authenticity'.
"We are very excited to launch the new version of Ultimate Rose," said Roseview director Mike Bygrave. "When it comes to conservation-grade traditional window authenticity, it is simply unparalleled.
"Since the first prototype we showed at FIT Show 2019, it's been clear that we were onto something a bit special. We've worked tirelessly over the last 18 months to turn that vision into a reality, so it's great to see the result come to market.
"When it comes to authenticity, there are two key areas you need to concentrate on," Mike continues, "building in the features that you see on original windows and – just as importantly – taking away those that you don't. That's what we've done with Ultimate Rose.
"We already had the 35mm industry-beating midrail, slim putty-line profiles and true mechanical butt joints. We've added a deep Victorian cill option, removable staff bead, seamless no-horn version and matt paint-effect textured foil finish. But it's what we have taken away that really makes the difference. The tell-tale horn cap line has now gone. The external midrail is solid, with no interlock caps or shadow lines to ruin the effect. Even the astragal bars have been had their nosing reduced by 2mm to better match a timber profile.
"The result epitomises what we do at Roseview. Ground-breaking developments and class-leading quality, without increasing prices. The new version of Ultimate Rose costs the same as the previous one," Mike concludes.