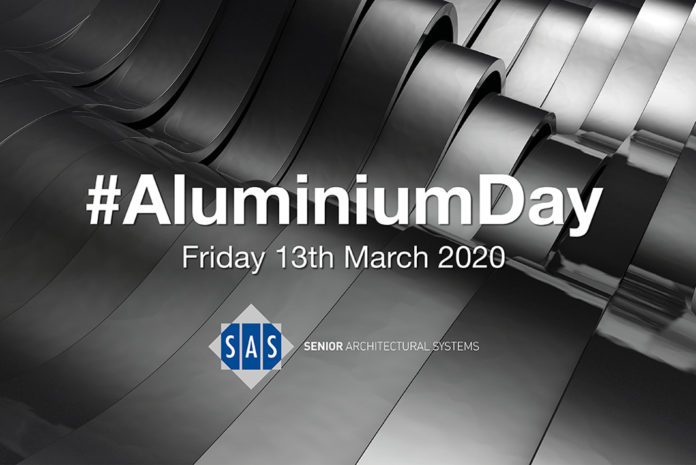 Senior Architectural Systems is celebrating after winning one of the top prizes at the Construction Marketing Awards for the successful launch of the company's first ever Aluminium Day.
The manufacturer was presented with the 'Best Social Media Campaign' award in recognition of the online event that was hosted by Senior back in March 2019.
Aluminium Day was launched in order to raise awareness of the versatility of the metal, from its popularity as a building material and use within the food manufacturing industry to its role in transport and aerospace design, as well as celebrating the success and skills of those who work with the material. The campaign is reported to have reached a wide and varied audience – with the #AluminiumDay hashtag being used in four different countries and seen by nearly 200,000 people.
Plans are now underway for the next event which will held on Friday 13 March 2020. According to Senior, the date itself, the 13th day of the third month, gives a nod to the fact that aluminium is the third most abundant metal in the world and its atomic number is 13.
Senior's marketing manager, Jonny Greenstreet, commented: "The first ever Aluminium Day was a huge success and helped to generate some great conversations across a variety of social media platforms. It was great to see so many of our customers and supply chain partners joining in and using the hashtag to get their own messages out to a much wider audience."