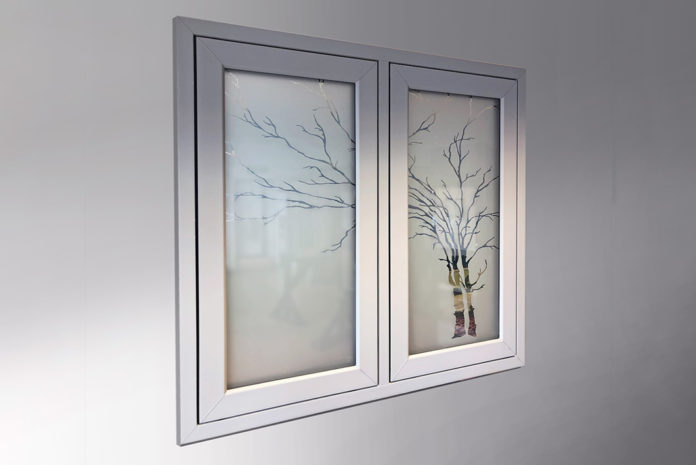 Tradesmith is inviting installers to see the new Spectral finish from Veka at its newly opened showrooms in Hailsham, East Sussex.
Spectral is a system developed by Veka using patented technology to create an ultrasmooth, ultramatt finish, with the highest performance benefits. Tradesmith's showrooms, said to be the first to display Spectral windows, include French doors in umbra grey with platinum grey on the inside of the frame, and a flush sash window in platinum grey. Scratch-resistant, anti-fingerprint, and resistant to UV, harsh chemicals and extreme weather, the new material is designed to absorb light to create denser, richer colours. It's also fully recyclable.
"It's a real attention grabber," said MD Mark Hutchinson. "It's a beautiful finish that makes windows and doors look stunning. It's a finish you just want to touch. I expect we'll be selling a lot of this."
Veka UK Group marketing director, Dawn Stockel, said: "Spectral has been years in development and was created with our customers at the very heart of the process. We've already had some exceptional feedback and I'm glad that installers in East Sussex and the surrounding areas can see (and feel) this product for themselves at Tradesmith's showroom, as it's unlike anything else in the industry.
"Veka UK Group understands the need for original products that not only look great but offer perfect performance," she continued. "Matt finishes have long been favoured by architects and designers, and this sophisticated aesthetic is also now being requested by discerning homeowners; Spectral gives installers another string to their bow when it comes to these 'high style' projects."