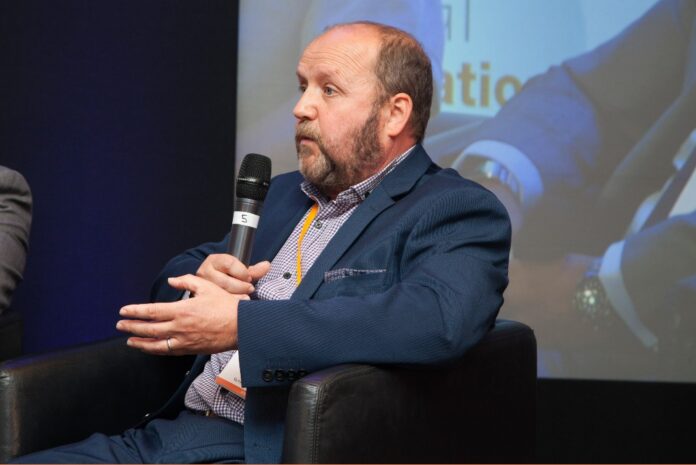 Window and door manufacturer Shelforce is sponsoring the Glazing Summit conference 2022. It is the fourth year running in which the business has supported the event.
Howard Trotter (pictured), Shelforce's business manager, who has spoken at previous summits, said: "It's vital to know what's going on in our industry. The Glazing Summit provides that space to get together with industry peers in the supply chain and listen to them.
"It's important to understand where we're at as an industry now, and where we're going in the future. That's why the Glazing Summit is becoming more and more important every year.
"The last 18 months has taught us to be more agile in dealing with problems and that has been a positive and become a strength. I'm looking forward to hearing how everyone has progressed this year."
The 2022 Glazing Summit takes place on Tuesday 18 October at Edgbaston Stadium and Conference Centre. After selling out last year, organisers expect to welcome around 400 industry leaders and decisionmakers as momentum builds for the 2022 event.
Andrew Scott, founder of the Glazing Summit, said: "Shelforce have backed the Glazing Summit since the beginning. With their commitment to inclusive training and employment, they are leading the way in trying to tackle the skills shortage. We are delighted that they are back on board for 2022."
For tickets or sponsorship opportunities visit glazingsummit.co.uk. Alternatively, call 01934 808 293 or email hello@glazingsummit.co.uk.