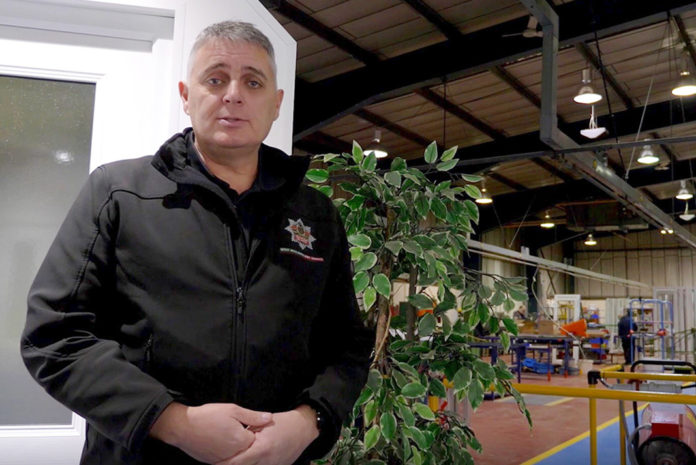 Window and door manufacturer, Shelforce ,opened its doors recently to the West Midlands Fire Service (WMFS) to help with vital door entry training.
Nine firefighters from crews and teams reportedly visited Shelforce's factory in Erdington in Birmingham for some entry technique training to help them improve their specialist door and window entry skills.
Specialising in providing PVC-U and aluminium products to local authority building projects, Shelforce works closely with Birmingham City Council.
Watch Commander, Steven Whitworth, commented: "This training is essential, and I'd like to thank Shelforce for allowing us to use their training facility and their products. Shelforce provide doors and windows to a large number of properties across the West Midlands, so the opportunity to train with these has been invaluable to our teams.
"One of the special things about Shelforce is that 75% of the workforce are vulnerable or have a disability and I'd like to thank all the staff for their brilliant hospitality."
Howard Trotter, Shelforce's business manager, said: "It was brilliant to be able to assist West Midlands Fire Service – they provide a vital service and do a wonderful job."