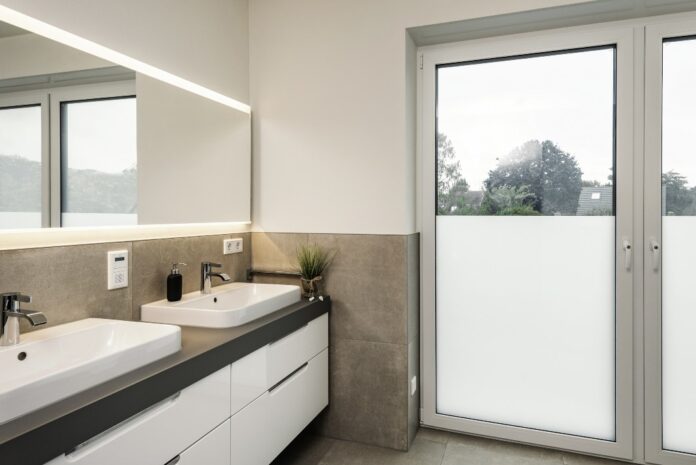 The supreme court's recent ruling should spark industry conversations about smart shading technologies, a representative of Rehau Windows has said. The comment is in reaction to the supreme court's decision of 1 February 2023, which stated that residents whose homes are overlooked opposite the Tate Modern's viewing gallery faced an unacceptable level of intrusion (Guardian report).
The ruling could potentially have a significant impact on the fenestration sector, warned Russell Hand, Rehau's head of product management and technical. Specifically, Russell drew attention to the upheaval that the decision could cause on window specification for installers working in densely populated urban environments on retrofit or new-build projects. He said: "While the findings have extended the law of privacy to include overlooking in only extreme cases, those involved in the specification process should be vigilant to further challenges that could loosen this criteria.
"The need for privacy may fundamentally change how windows and accessories are selected in built-up areas where space is increasingly at a premium, especially for flats and apartments. Being overlooked may be unavoidable for residents in certain situations, so installers need to plan accordingly by looking into smart privacy technology options that can be implemented into frames."
Shading solutions have grown in prominence in the windows sector, according to Rehau's representatives. Meanwhile, suppliers such as Rehau continue to develop solutions like Smart Privacy. According to Russell, the technology – which can make full windows transparent or non-transparent at the push of a button – could solve the issue arising from overlooked properties.
"Though shading is still in its infancy as a solution, the possibilities that the technology presents are very exciting for the industry," Russell added. "Our own option, Smart Privacy, will be the first of its kind to be able to be produced industrially for implementation on residential and commercial properties.
"From talking to the market, we know that occupants don't always want the classic curtain or blind option, and permanent milky films may not be appropriate as they can block residents' view. Controlling visibility through an app or controller therefore looks like the best possible privacy option, and we would encourage fabricators and installers to look out for this technology in the future."