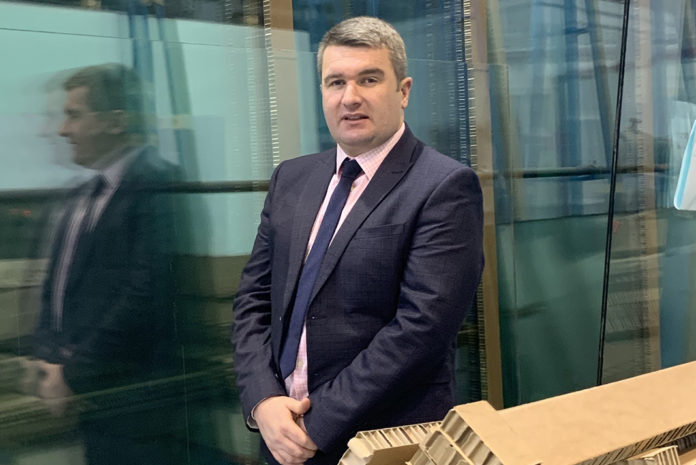 The Liverpool branch of GG Glass, a national contract glazing supplier and installer, has reported that it has 'smashed' its annual financial targets, exceeding £3.6million turnover – a figure that it claims it is set to rise by a further 10% later this year.
With its roots and headquarters in the city, the firm reportedly turned over £17million nationally. Launched in Liverpool in 2008 with only a handful of staff, the firm now employs 150 people nationally with 25 staff in Liverpool.
GG Glass says it has grown to become the 'glazing installer of choice' for many main contractors, shopfitters and business operators. Work delivered at Primark stores throughout the North West on behalf of contractor Graham Construction are said to account for £1m of the firm's Liverpool turnover, whilst new glazing installations across Red Rock Leisure in Stockport accounts for £600,000 turnover.
Ray Moss, director of GG Glass, commented: "We are now just over a decade old and have enjoyed steady growth year on year. Contracting work accounts for around two thirds of our business whilst emergency glazing largely makes up the remainder of our core work. We see this becoming an increasingly important part of our business moving forward following the departure of a number of industry competitors."
Whilst consolidating partnerships with leading contractors, the firm says that it aims to develop its presence in the public sector arena, notably hospitals, healthcare centres and education facilities.
Ray added: "Undoubtedly we are the 'go-to' supplier and installer of choice for many in the private commercial sector yet recognise that there are lots more opportunities for us in the public sector, which we see as an important part of our business moving forward.
"The business as a whole has had a successful year and I'm proud to see the Liverpool branch surpass its targets once again. We look forward to driving through further growth in the year ahead and consolidating our position on a national scale as we branch out into new arenas."