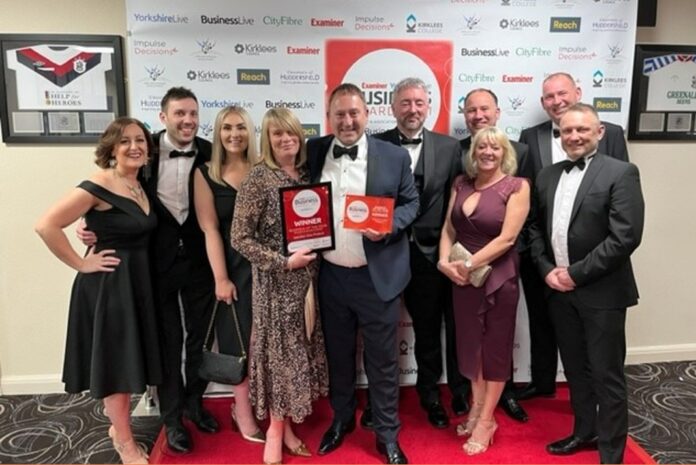 Structural glass manufacturer Specialist Glass Products (SGP) has won a Business of the Year Award at the Examiner Awards, which took place on Thursday 24 March. The award recognises the best large companies in Huddersfield that employ a workforce of more than 50, and demonstrates all-round excellence, financial performance and business strategy.
Having continuously invested in high-tech equipment and its premises, SGP has quadrupled its production capacity, ensuring that it can meet the requirements of larger projects. The business also demonstrated that it could work to short lead times and produce glass cost-effectively.
Andrew Taylor, SGP's managing director, said: "We are committed to investing in our home town and people. Even with the impact of the seven-week shutdown, and ongoing challenges faced by all businesses throughout the year, we have invested as much as possible into our equipment and factory, to provide a healthy and rewarding workplace with opportunities for career development.
"The company has gone through a large-scale investment programme over the last 48 months, extending the manufacturing and equipping the new facility with the latest, state-of-the-art machinery for curved and flat jumbo glass. Before this investment, no other glass manufacturing company in the UK could produce the latest high-specification glasses in curved form. Consequently, these types of projects had previously always been sourced from overseas.
"Being recognised by the judges for our hard work and determination over the last two years means so much to me, Jonathan, and the rest of the Specialist Glass team." Find out more about SGP, and their bespoke services, at specialistglass.co.uk.