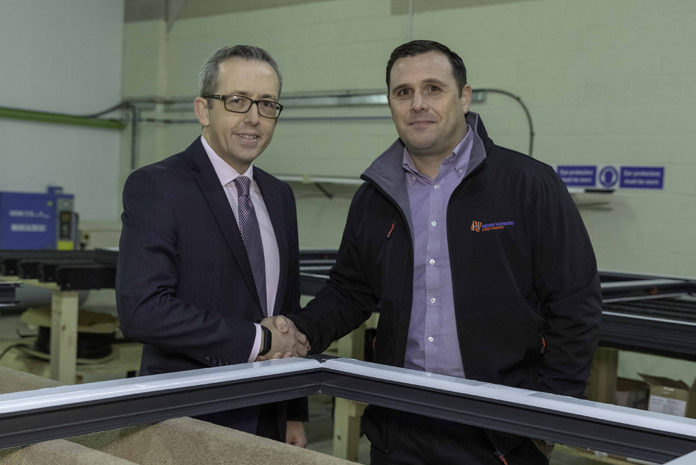 Henry Howard Finance (HHF) has helped start-up window manufacturer, Fentrade, invest in cutting edge machinery to expand its business.
South Wales-based Fentrade, which is said to have 'ambitious plans' for growth and distribution throughout the UK, was reportedly helped by HHF to buy new equipment to enable it to manufacture high volumes of aluminium windows.
Matt Jones, head of asset finance at Henry Howard Finance, said: "With Brexit uncertainty having an impact across the board, the manufacturing industry is reportedly feeling the pinch more than most, so we so we are thrilled that we have helped Fentrade to invest in the right machinery and secure a leading edge in its marketplace.
"We always try work with businesses to meet their funding requirements. We look at a company's future earning potential, and not just past performance, especially with start-ups such as Fentrade."
Established in August 2018, Fentrade manufactures aluminium windows, bi-fold doors and commercial entrance systems for businesses.
Managing director, Chris Reeks, commented: "As a start-up business, we were concerned that we wouldn't be able to get funding but the team at Henry Howard Finance were great in explaining the different finance options available to us. The advice was always honest and practical and they really supported us through the decision-making process."